Not Sure Why, but Now You Can Pre-Order Books in Google Play Store I'm not quite sure why you would want to, but now you can pre-order books in the Google Play store. I mean, it's not exactly like they're going to run out of copies anytime soon, seeing as Ebooks are digital.
Regardless, if you have a hankering to pay off your favorite author early, you can do so.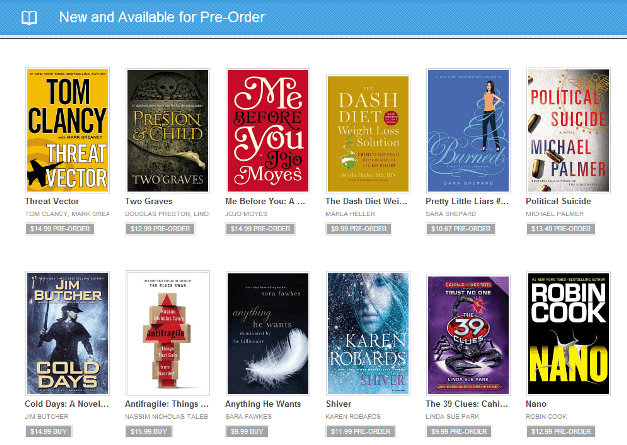 There's nothing special to it really, you can buy the unreleased book just like you would any other item in the Google Play store. When the book is actually released, you will get access to it. Basically, it's a terrific feature to have if you want to pay off a book or two in advance, especially when you know you won't have the money later.
It's possible that in the future, you may be able to read books early as an incentive for pre-ordering, but there's no mention of that functionality currently.
Google does warn that a pre-order can be cancelled prematurely for several reasons. Namely if, the author or publisher changes the retail price, or release date. When this happens, you will receive an email warning of the change in the sale agreement, and you will be given the option to pre-order the book again. This is good news, especially if the current price increases compared to the price when you originally pre-ordered. If the price does increase, your form of payment will not be charged; instead you will be prompted to pre-order the content again- or your order will drop altogether.
More information on pre-ordering books via the Google Play store can be found here.
I checked out the coming soon page to see if there was anything I wanted to pre-order and I came out empty handed. There is nothing available that sparked my interest. So, if any of you have the opportunity to try out the new pre-order feature, let us know how it goes!