Notification Peek from Paranoid Android available for all! [APK]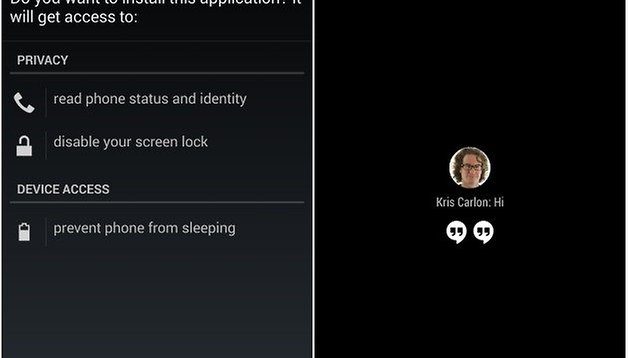 Paranoid Android is a custom ROM renowned for its huge array of features, one of which you can actually install as a normal Android user without needing a rooted smartphone and flashing a custom ROM. The feature, similar to the Moto X Active Notifications, is an energy-efficient way of giving you a glimpse at your notifications without unlocking your phone: it's been very appropriately named Notification Peek.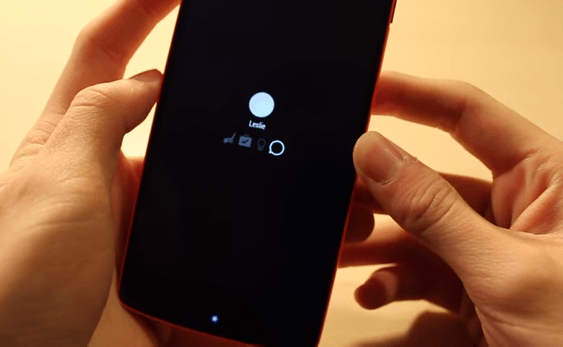 The feature originates from the beta 1 build of Paranoid Android 4.2 . All you need is to have an Android device that is running Android 4.4 KitKat. The feature has been ported by developer Zhe Lu from the build over to an APK and can be downloaded just as easily as installing an app from the Play Store, there are just a few extra steps.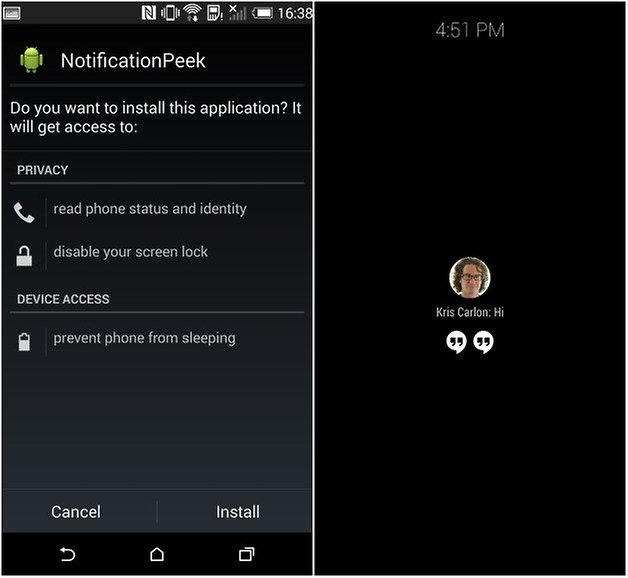 First, go into the settings of your Android device and tap on Security. Here, ensure that you tick the box for Unknown sources.
Next you must download and install the Notification Peek APK, which you can get from the GitHub website.
Follow the prompts and open the app. Tap on Enable Notification Peek and tick the box.
You can activate and deactivate this feature by going into 'Security' of your settings.
Here is a 45 second video to show you what it can do:
The APK worked for me on the HTC One (M8), except it did force close more than once. Keep in mind though that this is a work in progress, so hopefully the developer will keep on working on it, because it really is a nice minimalistic, yet super energy-efficient application that many would be able to take advantage of, even if they don't want to flash Paranoid Android.