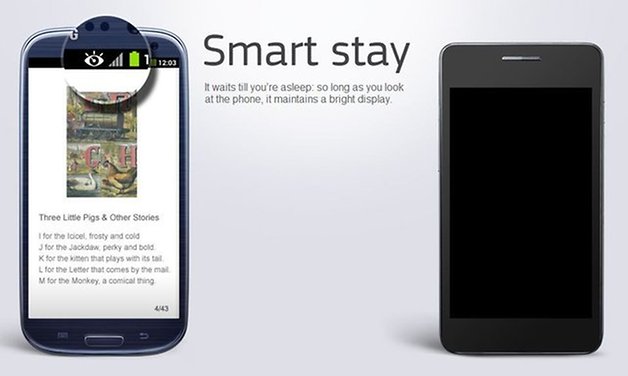 Among the most coveted new features on the Galaxy S3 is a feature called SmartStay which solves an age-old First World Problem: premature screen blackouts. You know the scenario: you're reading something interesting on a website and you don't touch your screen for a few seconds and suddenly the screen goes black and you go mad. By tracking your eyeballs, SmartStay keeps your phone on and your sanity intact – and now app developers have ported the feature to any Android device (that runs ICS). It's like Ridalin, for your phone (pay attention, I'm looking at you, damnit!)
An app called ISeeYou landed in the Play Store yesterday which bring's the Galaxy S3's most-wanted feature to other devices. The app is available both as a free and a paid ($.99) version; the paid version allows you to adjust the amount of time which elapses before the app uses your front facing camera to scan for eyeballs and keep your screen on. In AndroidPIT's own scientific tests, the paid version worked much more effectively, and is much more worth a download.
Big Brother in the form of your smartphone camera will be watching you, though, so try not to pick your nose too much. Download the app here.