Now You Can Send 10GB Files Through Gmail Using Google Drive Ever have those moments where you want to send a large file to a family member or friend, so you spend hours frantically looking for ways to do so? When that happens, chances are relatively high that you'll end up with nothing. Most of the services that allow you to send or share large files, have plenty of stipulations, or they expect you to pay for service first.
Luckily, that's no more, at least if you have a Gmail account.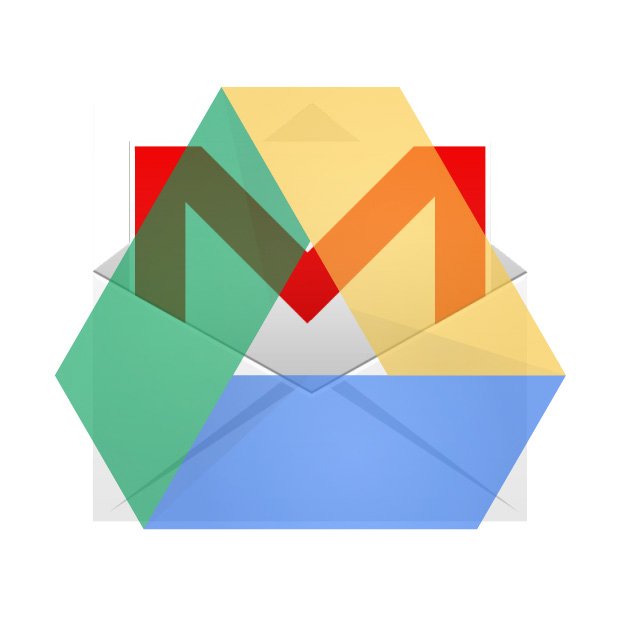 Google took to the official Gmail blog to announce the following earlier today:
"Since Google Drive launched in April, millions of people have started using Drive to keep, create and share files. Starting today, it's even easier to share with others: you can insert files from Drive directly into an email without leaving your Gmail."
Now, you can send 10GB files via Google Drive through Gmail. Obviously, you'll have to upload the files, or create them, in Google Drive before you can include them as an email attachment.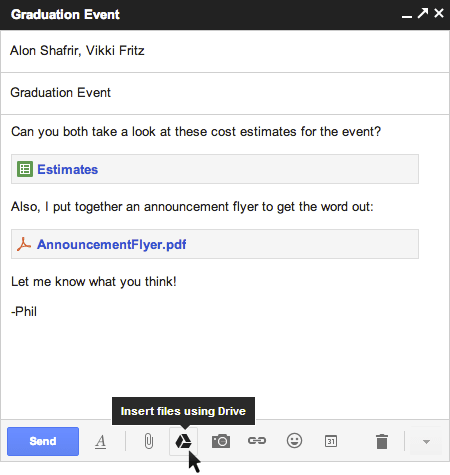 10GB is a tremendous chunk of space! This new feature will make it so much easier to send HD videos to friends and family through Gmail. Of course, there are plenty of other ways to use the new Drive function too.
As Google says, "whether it's photos from your recent camping trip, video footage from your brother's wedding, or a presentation to your boss, all your stuff is easy to find and easy to share with Drive and Gmail."
The best part about using files stored via Google Drive is that there's no need to download the related data because it's already stored in the cloud. As long as the recipient has been given access, they can open the attachment just like they would with any other Google Drive file.
In addition, Gmail will check to make sure that the recipient has access to the file before you send it. If they don't, it will prompt you to change the share settings of that file. As you can see from the image (below), Gmail will specifically allow you to change who can see and edit the file.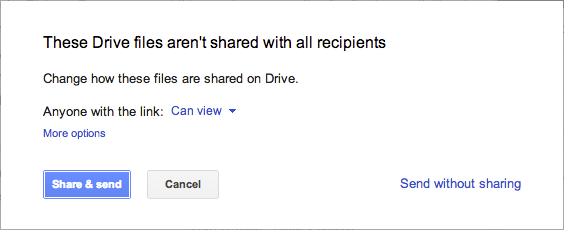 If you want to get in on the action, you'll have to opt-in to Gmail's beautiful new compose experience- which I would recommend doing anyways if you haven't already. Once you have opted-in, it's just a matter of being patient because the new Google Drive integration will roll out to everyone within the next few days.