Nubia Alpha: a practical way to use a flexible display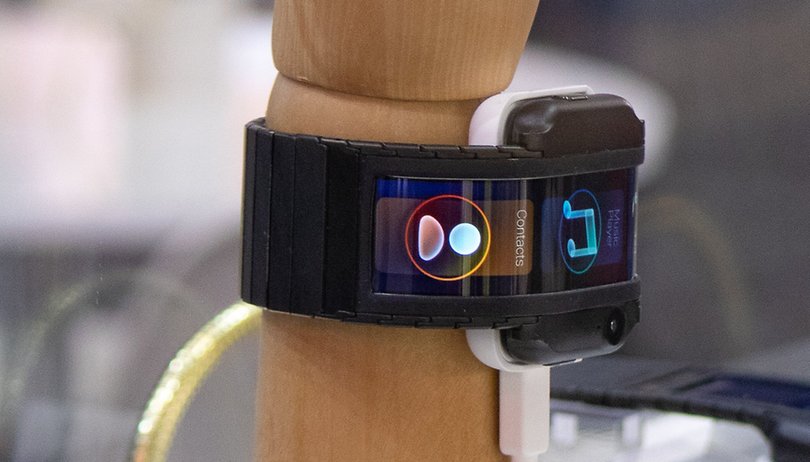 At the IFA Nubia presented a prototype of a flexible smartphone: the Nubia Alpha. Although it looks like a smartwatch, this intriguing device is actually a true smartphone with a wrap-around display.
Flexible displays are now ready for the market. But there is still a lack of mobile gadgets that take advantage of them. One reason for this is that the rest of the technology is not yet bendable - the battery, chipset and other components must somehow be pressed into the case. Nubia has come up with a shortcut: All the technology comes in the solid case, only the display itself bends.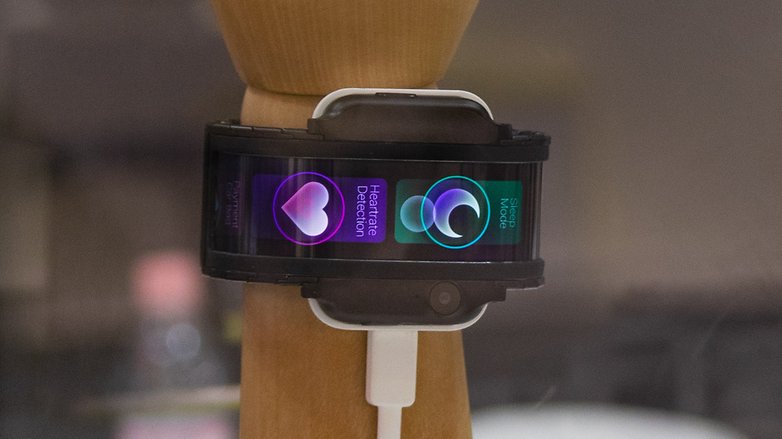 Nubia does not yet reveal concrete technical details about the hardware. However, all smartphone components are integrated - including a camera, for example. To save space, Nubia has integrated an eSIM. On the software side, Nubia uses an adapted Android, although the version number remains unclear.
We could neither touch nor strap on the prototype, which was kept behind glass. On the display, there was a demonstration video showing the operation. The whole UI is strongly reminiscent of a fitness tracker with single menu items like phone, contacts and so on.
But the real prototype is not as chic as in this demo video. Rather the exhibited device looked very plastic-like, the bracelets seemed to use a lot of rubber parts - which of course doesn't have to apply to the final product. In its current form the Nubia Alpha is an interesting gadget but without much flair.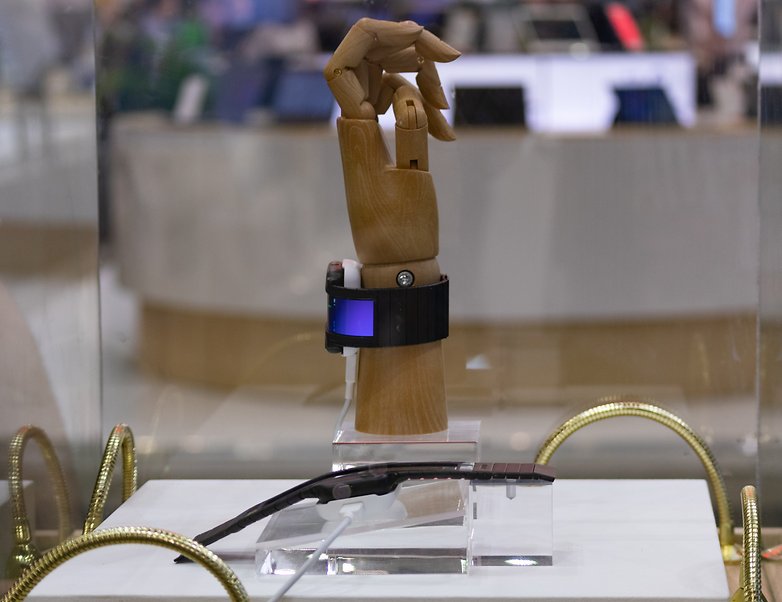 The Nubia Alpha is scheduled to be launched this year. Nubia - as is so often the case - has not revealed any clues as to the price.