Nvidia introduces the Jetson Nano, a $99 AI computer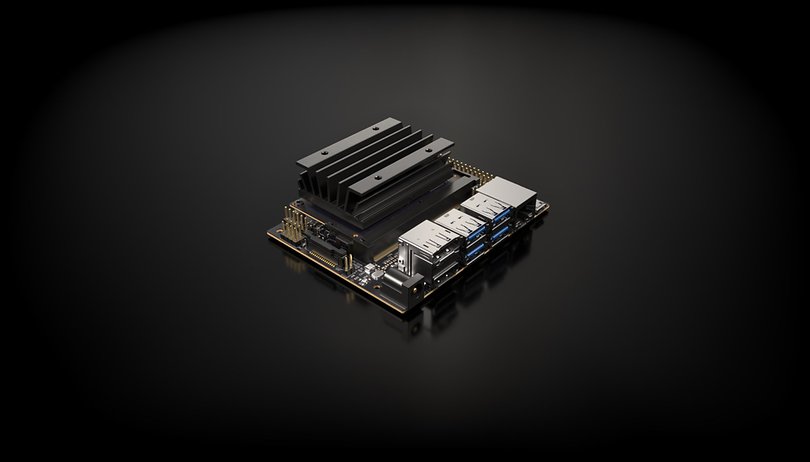 In recent years, we have seen major developments in the field of artificial intelligence. However, homebrew AI devices were rarely an option. Nvidia aims to change that with the newly announced Jetson Nano - an affordable AI computer for "developers, makers and enthusiasts".
The Jetson Nano Developer Kit costs only $99 and according to Nvidia, it can deliver "472 GFLOPS of compute performance", while consuming as little as 5 watts. It also supports a variety of popular AI frameworks, including Tensor Flow, Caffe and Mxnet. It comes with out-of-the-box support for full desktop Linux, as well as tutorials to help users get started with AI. The Jetson Nano is also compatible with many popular peripherals.
What does it do? It allows you to run multiple neural networks for applications like speech processing, object detection and more. If you have the passion and necessary skills, that means you can try to make your own smart speaker, for example.
"Jetson Nano makes AI more accessible to everyone — and is supported by the same underlying architecture and software that powers our nation's supercomputers," said Deepu Talla, vice president and general manager of Autonomous Machines at NVIDIA. "Bringing AI to the maker movement opens up a whole new world of innovation, inspiring people to create the next big thing."
The company also unveiled a $250 robotics kit called JetBot, which includes the Jeston Nano along with a robot chassis and motors, allowing enthusiasts to build their own self-driving robot.
Here are the specs of the Jetson Nano:
GPU: 128-core NVIDIA Maxwell™ architecture-based GPU
CPU: Quad-core ARM® A57
Video: 4K @ 30 fps (H.264/H.265) / 4K @ 60 fps (H.264/H.265) encode and decode
Camera: MIPI CSI-2 DPHY lanes, 12x (Module) and 1x (Developer Kit)
Memory: 4 GB 64-bit LPDDR4; 25.6 gigabytes/second
Connectivity: Gigabit Ethernet
OS Support: Linux for Tegra®
Module Size: 70mm x 45mm
Developer Kit Size: 100mm x 80mm
The Jetson Nano Developer Kit is available now, while the production-ready Jetson Nano module for companies will begin shipping in June.
What do you think about the Jetson Nano? Let us know in the comments.