NVIDIA unveils crazy fast 192-core Tegra K1 graphics processor [video]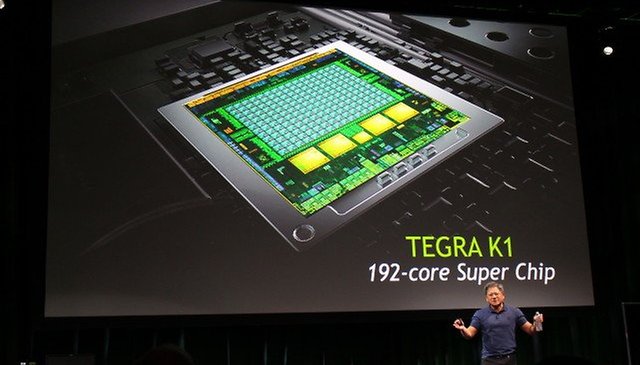 NVIDIA, in their press conference this evening at the CES 2014 in Las Vegas, just announced their super powerful new Tegra mobile processor, the 192-core Tegra K1. Modelled after processors found in desktops and laptops, this power-punching chip will bring enhanced graphics and better performance to mobile devices, all while preserving battery life.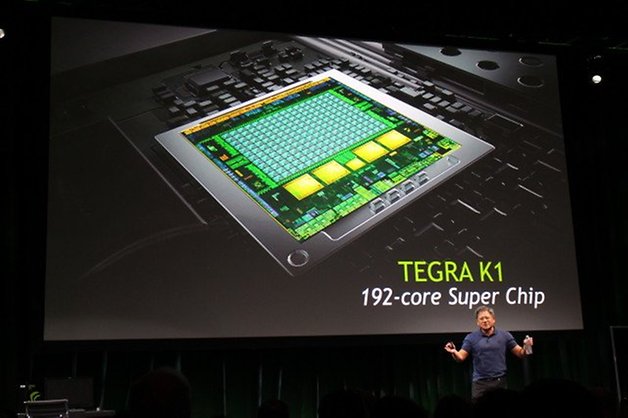 No, it is not the Tegra 5 as it isn't just a bump up from the Tegra 4 but something completely different. At their press announcement at the CES, NVIDIA CEO Jen-Hsun Huang presented their new baby, which took them nearly a year to produce since the arrival of the Tegra 4. They demonstrated the new processor on an Android device, as it will work for both smartphones and tablets, and will even run 4K TVs, gaming consoles, cars and the list goes on.
Users are in store for "PC-class gaming technologies". Developers will now be able to create next generation games for mobile devices which require faster computation technology to produce those stunning graphics we generally associate with computers and consoles. NVIDIA claims that what you see on your Android phone or tablet will be just like what you experience with an Xbox or a Playstation.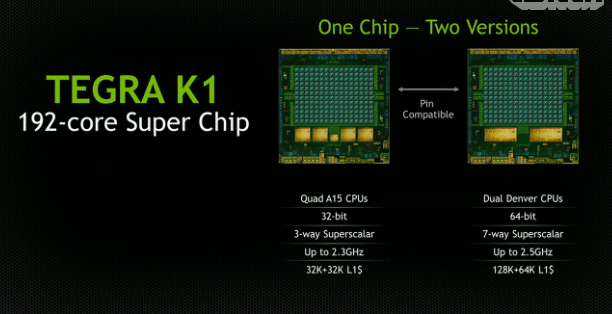 There are two versions of the Tegra K1: the first employs a 32-bit quad-core, 4-Plus-1 Arm Cortex A15 CPU while the second one puts into gear a custom NVIDIA designed 64-bit Super Core CPU, codename Denver. The latter is based on the ARMv8 architecture in that the 64-bit computing receives the same energy efficiency known of ARM technology. Both have the similarity in that they enable the 192-core NVIDIA Kepler GPU, which powers the fastest GPU known to man, the NVIDIA GeForce GTX 780 Ti. Both models will arrive in the nearish future, with the 32-bit version making its way to handsets by the first half of 2014 and the 64-bit model before the end of 2014.
In their hopes of narrowing the gap between PC and mobile gaming, desktop apps will soon be able to be used on smartphones and tablets which will better compute the demanding incoming data. The new processors will be able to support Unreal Engine 4 and OpenGL 4.4 on mobile devices now as well.
Let's wait and see which new devices will be getting the new processor. I'm interested in checking out how the difference will be seen and felt. So far no news on the price either. We have a meeting with them coming up on Wednesday at 3 PM, so pop back in to hear the latest on the Tegra K1.