Office For Android Released It is nice to be wrong from time to time. Case in point, we mentioned nine months back not to bet on Microsoft Office for Android arriving anytime soon despite rumors of said app hitting Android-powered tablets floating around. Well, all that waiting will finally come to a stop, as Office Mobile for Android smartphones and tablets has been launched over at Google Play, although it will remain within the US at the moment before a wider rollout kicks into place.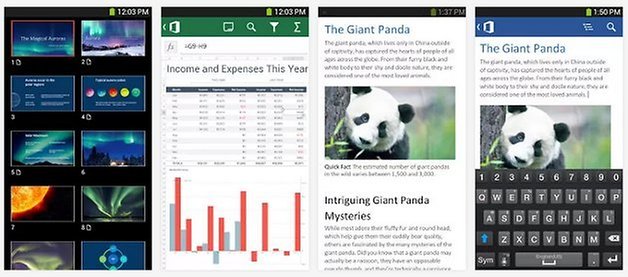 Office for Android will be available for free as long as you are an Office 365 subscriber, allowing you to work from your Android-powered device where Word, Excel and PowerPoint documents are concerned. Just make sure you have a decent Internet connection and you're good to go. Other than that, this is where a larger screen would benefit you and give your eyes some respite, too.
Apart from having a qualifying Office 365 subscription to use the app (which will include Office 365 Home Premium or Office 365 ProPlus), you will obviously need an Android-powered device that runs on Android 4.0 Ice Cream Sandwich or higher. Delivering what Microsoft calls a "true Office experience", it will be able to support charts, animations, SmartArt Graphics, and shapes.
Should you decide to perform an edit or add comments to a document while you're on-the-go, both the formatting and layout will still remain intact, so that when you return to work on your desktop, the document looks just as it was. Accessing your Word, Excel, and PowerPoint documents is a snap because they are stashed away in the cloud on SkyDrive or SkyDrive Pro. Needless to say, you can be more productive than ever before, but do keep an eye on that battery life of yours, not to mention your efficiency when working on such a small display as compared to an actual notebook or desktop will be affected somewhat.