Official Nike+ App Has Been Released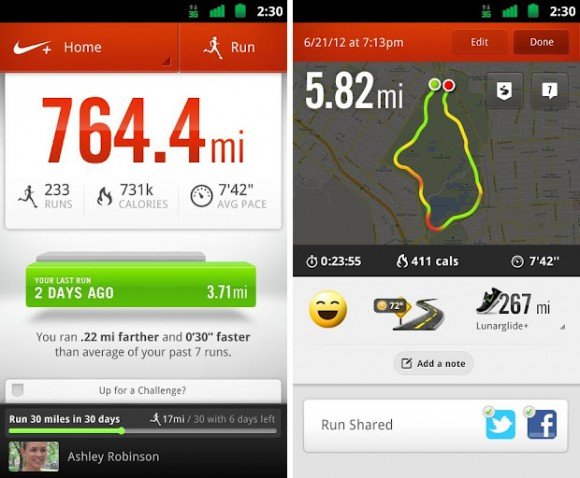 Nike's most popular running app has just landed on the Google Play Store. Called Nike+, the app allows fitness buffs the ability to track and share their running records, while motivating the sluggish with in-run audio feedback. Best of all, the app is totally free.
The app has a number of unique features, including:
See how your run compares to the last seven you took.
Visualize all your runs side-by-side and see your progress in a bar graph.
Find Nike+ Top Routes in your area by syncing your runs to Nikeplus.com
Widget displays total mileage.
In-run audio feedback cheers you on, tracks miles.
Tag your map and share your running routes with friends and family
Record how you felt, the terrain you tackled and the weather you experienced.
There are a lot of great fitness apps out there, including Endomondo Fitness Tracker and Zombies, Run, but Nike's app has an aesthetic polish that we appreciate.