OnePlus One, the CyanogenMod phone, now official [UPDATE] + video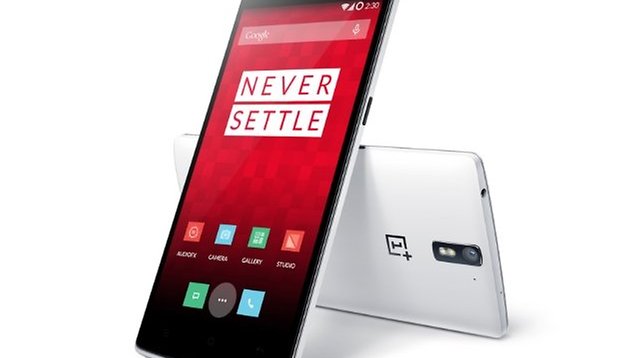 OnePlus finally presented the OnePlus One. Does this smartphone fulfill our expectations? Here is all the information we know about the device at the moment, and we'll update this article regularly with new information on the CyanogenMod phone.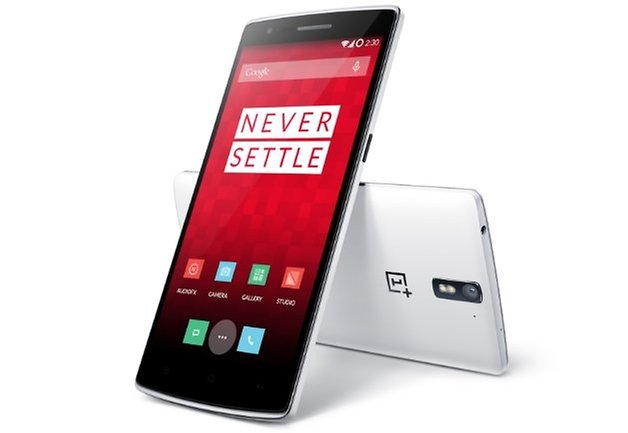 It has finally landed. The OnePlus One, the hotly anticipated CyanogenMod device, has just been presented in China. You'll find more information about the device here as we here it.
What we know so far
The OnePlus One has capacitive buttons and has been filled with the hardware we were hoping for. We had also speculated that the display size would be of 5.5 inches and this also turned out to be true. Sadly, dreams of it having an aluminium chassis were squashed. As shown in the picture above, the OnePlus One is made of plastic and will be available in two different colors and textures (sandstone black and silk white). In addition, there are four exchangeable back pieces to choose from.
[Update 10:00 AM Berlin]
The device is set to debut in the European and Asian markets. As of April 25th, the first 100 devices will be sold for a reduced price as soon as OnePlus sends out invitations to the lucky masses to purchase one. Apparently, sales to the general public will commence soon thereafter.
It looks as though OnePlus closely observed the market and picked out all the features from their competitors that they considered to be the most interesting. The OnePlus One will apparently have an 'Always On' function, meaning the users can employ voice commands when the device is in standby mode. Also, they've also set up some predefined motion gestures to start certain apps from a deactivated screen. Users will also supposedly have a choice between static capacitive buttons or software buttons (though the latter would take up some precious space on the display).
The OnePlus One, like Oppo, is outgunning major OEMS like Samsung, Sony and HTC in offering the best quality for a low price.
[Update 1:20 PM Berlin]
It looks like the market start in the USA is planned for Q2 in 2014, so between now and June, though some sites have heard mid-May, and will go for 299 (16GB in Silk White) and 349 USD (64GB in Sandstone Black) . So how do you get one for 1 dollar? By signing up for OnePlus Phone Smash competition of course, the countdown reads 2 days. How do you get an invite? There is no definite rules or hints, but there is a good chance that if you participate in the OnePlus forums and media channels, you will up your chances of getting a taste of the OnePlus One before others.
For now, only the UK, the UK, Austria, Belgium, Denmark, Finland, France, Germany, Hong Kong, Italy, Netherlands, Portugal, Spain, Sweden and Taiwan will be able to take advantage of the first wave of OnePlus One devices.
The design of the OnePlus One definitely elegant, slightly resembling a Nexus 5 and HTC One (M8), but with a curved back. There is no branding on the front of the device, so all you have is the image on the display. It has a very small bezel which permits an almost edge-to-edge screen, which is a really nice touch.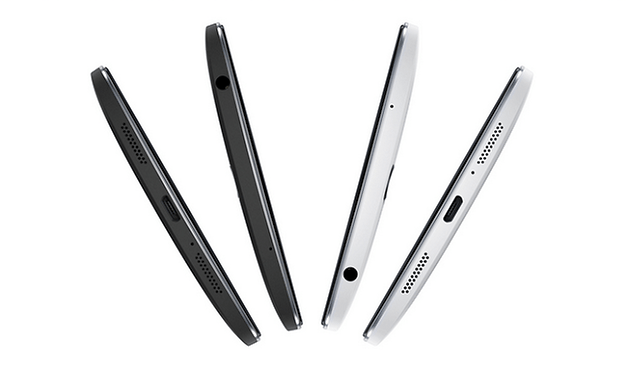 Their 'Never settle' slogan is because OnePlus sees the problems that users face in gaining root access to high end devices. They've used this philosophy in making the entire device.
Running the show on the OnePlus One is a custom version of CyanogenMod 11S that was based off of Android 4.4 KitKat. The default setting on the OnePlus will be a custom theme with square icons instead of the usual Google icons. That being said, users will be able to customize the OnePlus One with themes, different icons and more, as well as take advantage of some other features that other Android smartphones don't offer. One of these is SMS encryption.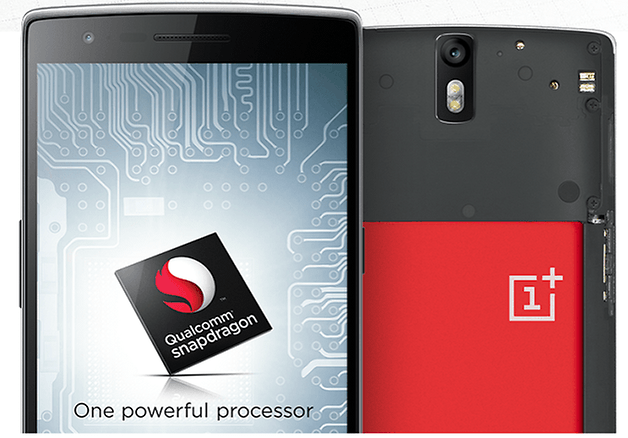 Voice Wakeup is the name for their version of 'Always On', and there are also some on-screen gestures. Some of these gestures will launch favorite apps, while tapping twice on the screen to turn it on. Users will also be able to draw a pattern on the screen to launch a specific app as well. The choice of either on screen or capacitive keys is also on the menu to match your preference.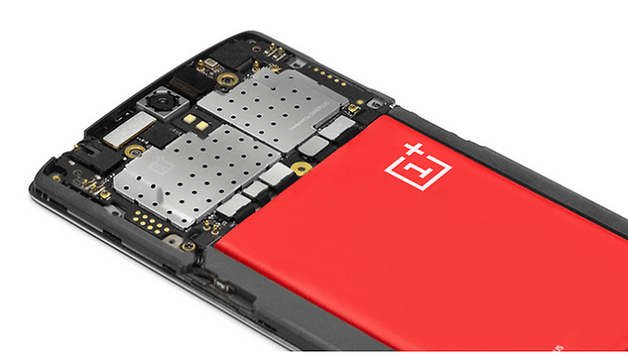 With a 13 MP camera with is made of 6 lenses, the OnePlus One uses a Sony Exmor IMX214 sensor and f/2.0 aperture which is optimal for low-light situations. There's an extra-wide 80º viewing angle to capture more area as well. In addition to a dual LED flash, it can shoot 4K videos.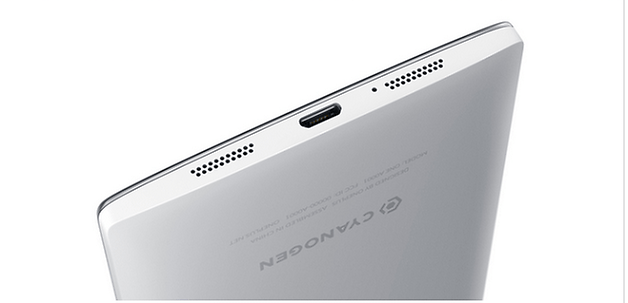 | | |
| --- | --- |
| System | Android 4.4 plus CyanogenMod 11S |
| Display | 5.5-inch, IPS, 1.920 x 1.080 Pixel, 401 ppi with Gorilla Glass 3 |
| Processor | Snapdragon 801, Quad-Core, 2.5 GHz |
| RAM | 3 GB |
| Internal storage | 16/64 GB with no microSD slot |
| Battery | 3,100 mAh, non-removable |
| Camera | 13 MP (back), 5 MP (front), 4K video |
| Connectivity | 2G/3G/4G, WiFi 802.11 a/b/g/n, Bluetooth 4.1, NFC, Worldwide 4G LTE |
| Dimensions | 152.9 x 75.9 x 8.9 mm |
| Gewicht | 162 g |
| Price | 299/349 USD, 269/299 Eur (16/64GB) |
OnePlus One in pictures and video