Open Sea: Escape to the Promised Land on Android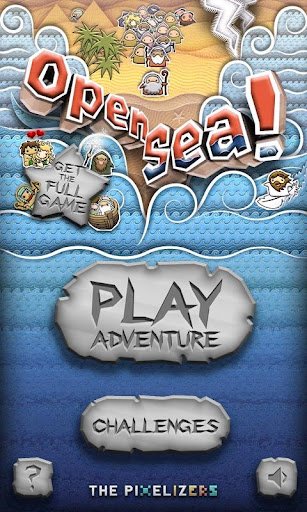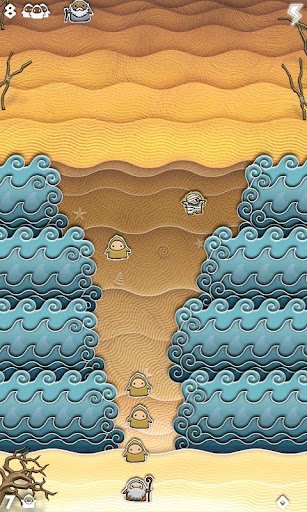 Here at AndroidPIT, we're constantly fishing for new and exciting apps out on the Android Market, looking for the next big thing. This week, a game called Open Sea caught our attention thanks to its unique and innovative storyline. Freshly arrived on the Android Market, this Old Testament themed game brought a smile to our faces with its intricate design and unbearably cute game play. You start off the game as Mo, a prophet from the Land of Egypt, who is set on freeing his enslaved people and guiding them to the promised land. It wouldn't all be that bad if it weren't for the Red Sea barring their escape. So now it's up to you to use your skills and divine intellect to deal with drunkards, mummies, sorcerers and even good ol' Noah with his famous arch!
Two French developers from a studio called The Pixelizers, Ian Thecleric and Frank Desfours, are the ingenious developers behind this hilarious and admiredly bizarre game. Both show a deep passion for gaming, sharing between the two of them years of accumulated experience. While Ian spent over ten years working in the video game industry as a game designer, Frank can fall back on eight years of experience as a web and mobile developer.
The Open Sea project got its start back in 2010 as part of a competition in developing flash games for Android, in preparation for which Ian clocked a month of ceaseless work to finish the game on time. As a result of his efforts, he managed to come up with a unique concept marked with a good dose of humor and an esthetically pleasant design. Awarded and applauded for his work at the competition, Ian linked up with Frank to collaborate on making an Android-only version of the game. Fast-forward a couple of months and the final version of Open Sea was born.
The best part about Open Sea is without a doubt the general look and feel of the game thanks to Ian's hard work in terms of design, graphics and sound. Puppet theater had a strong influence on the way the game's overall esthetic and made the "cardboard objects look lifelike and real against a backdrop of different odds and ends". Here's how the Pixelizers themselves explain the process of developing the game:
"The challenge was to develop a flash game in a small amount of time. So we focused on creating a visual world for Open Sea filled with both simple and rich graphical elements, all of it a bit rococo, with elements looking like they had been just cut out of paper, marked with golden strings and ambient lighting to highlight depth and make the objects really stand out".
And we have to admit: we immediately fell in love with the slightest of details. With a main menu looking like the Ten Commandments, irrisistebly cute cartoon characters and amazing backdrops Open Sea is on the crossroads where stage design meets video games.
There are two version of the game available: a free version available for download from our lovely App Center with the first 8 missions as well as the full-version with all 51 missions available from the Android Market for €1.49
With raving reviews and positive user comments, The Pixilizers should feel free to give themselves a well-deserved pat on the back. Today, they will be featured on the Android Market and we wish them more success in their journey across the treacherous ocean that is the Android gaming market.