 LG Optimus G Gets Android 4.1 Jelly Bean In Europe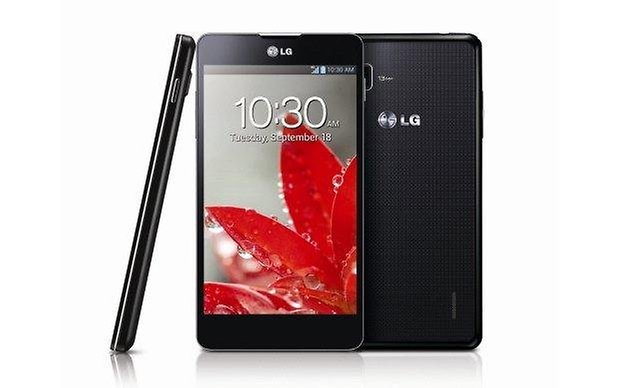 Slow and steady wins the race, but with the LG Optimus G Pro already been announced earlier this week, how does releasing the LG Optimus G in Europe work in LG's favor? Perhaps the thought of Android 4.1.2 Jelly Bean accompanying the Optimus G out of the box is tempting enough, as folks living in the US had to settle for Android 4.0 Ice Cream Sandwich when the smartphone launched there late last year. I guess waiting does have its privileges, don't you think so?
All right, since the Europe-bound Optimus G comes with Android 4.1 Jelly Bean, this can only mean one thing - folks living in the US should be looking forward to some Jelly Bean goodness for their Optimus G in due time.
Having said that, the Optimus G will debut in Sweden first later this month, followed by other European markets shortly which will include France, Germany and Italy. Patience is the keyword here, and additional release details from LG are expected to be part of the equation in due time.

The original Optimus G user interface did gain its fair share of bouquets from owners of the handset, and European Optimus G owners will be pleased to hear that additional user conveniences are going to be part of the mix this time around, with QSlide being upgraded for 2013, letting one run multiple applications simultaneously. Does this remind you of the multi-window feature found on Samsung's Galaxy Note 2?
QSlide will see transparent screen layers take up the display instead of side-by-side frames, where you can adjust the size, position and transparency variables of the QSlide screen accordingly. QSlide plays nice with the included browser, memo, calendar and calculator apps.
The Safety Care is one for the masses, as the outside world gets more and more dangerous, Safety Care will offer real-world assistance by automatically sending location information to user-designated persons using text messages in select situations.
Last but not least, Privacy Keeper enables one to hide a caller's information, including the name, number and photo for incoming calls. This information can only be revealed by swiping the icon on the screen, and I am not sure whether this could qualify it as a candidate for Japan's famous Fujitsu "adulterer's phone".
The new Optimus G for Europe will also see other features such as Google Now, Filmstrip View and Expandable Notification being made available. No idea on pricing, so we will leave that up to the individual carriers in different countries.
Does better late than never apply here?