Original Samsung Galaxy Note Receives Premium Suite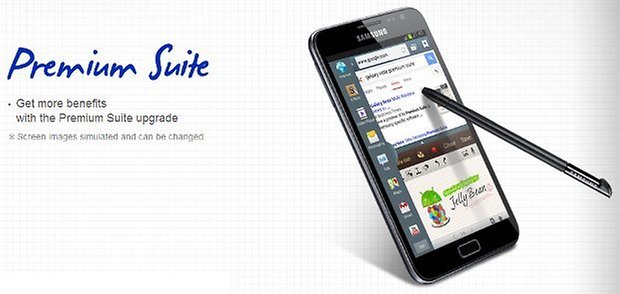 The whole world might be having plenty of fun with the Samsung Galaxy Note 2 with all of its 5.5 inches of viewing space, but here we are with official word from Samsung themselves that the predecessor of the Galaxy Note 2, which is the original Samsung Galaxy Note (aka N7000), has just confirmed all the features in Android 4.1 Jelly Bean thanks to the Premium Suite operating system upgrade.
This means that original Samsung Galaxy Note users will be able to take advantage of a slew of new features, where the most notable of the lot would be the Multi-Window feature that allows you to multi-task in a whole new manner, which also has been up and running on the Galaxy Note 2 and Galaxy S3 for some time already.
Other than that, users will also be on the receiving end of other goodies such as (but are not limited to) the Paper Artist app, Easy Clip, Google Now, and an improved S Note amidst others. No idea on when the update will be downloaded over the air to the original Galaxy Note, but since the features have already been confirmed on an official basis, a rollout of the update should not be too far away from the horizon.
Are you still using your original Galaxy Note proudly, and do not see the need to upgrade to the Galaxy Note 2 yet? Perhaps you are waiting for the Huawei Ascend Mate that will feature a massive 6.1" display, or the Galaxy Note 3 if Samsung is up to it.