oStream Wants to Give Us a World Without a Crappy Facebook App Often I find myself dreaming of a Facebook app that is leagues better than the official one we have now. With such an app, there would not be any pesky "failed to post status update," error messages. There would not be any severe lag issues while loading content feeds. It would look much better. It would perform much better. Most of all, it would not be the piece of shit app that we're currently stuck with.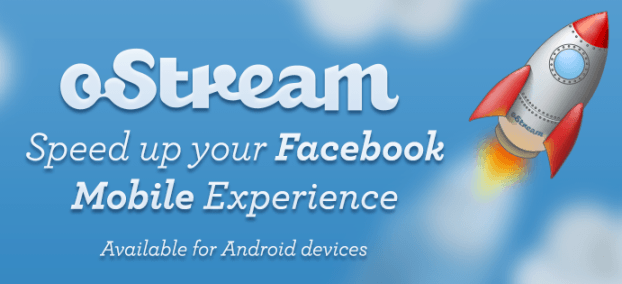 Apparently, Zuckerberg is trying to convince everyone at Facebook headquarters to use Android phones instead of iPhones, so that they experience firsthand how horrible the app is. In turn, this is supposed to skyrocket development of the Android app.
Frankly, I honestly don't care what Zuckerberg and his goonies do anymore. I'm tired of waiting.
XDA Forum Member oStream just released an app of the same name. oStream is essentially a slimmed down version of the Facebook app without all the bells and whistles. The best part is that it performs so much better than Facebook's official POS app.
oStream delivers your news feed and content instantly, without any load times. You can even browse your news feed and notifications without an active internet connection. How is this possible?
It's simple really.
oStream synchronizes all of your content at one time. This includes notifications, friend profiles, the live news feed, and more. Then, when you access the app you are immediately presented with the appropriate content. If you're in an area with no cellular signal or Wi-Fi access, no problem! You can still use oStream because it will show you all the relevant content that was available at the last time it synched. While offline, you can still interact and post comments, status updates and like posts too. oStream will sync the actual information to Facebook as soon as its able to.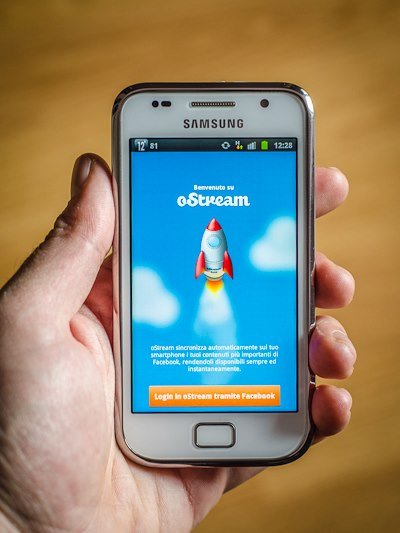 Here, is a complete list of what oStream has to offer:
Instantly available because when you open oStream, your news feed appears Instantly. No loading times. No delays.

Always available. You are in a place with no internet connection. You want to check your notications: oStream will show you the ones that existed the last time you were connected to the internet.

No connection drop problems You are checking your news feed and the connection suddenly drops: you will be able to continue to read and interact with your news feed. You won't even notice connection problems

Forget about data errors You are uploading a photo and your internet connection drops: oStream will simply detect the error and re-upload the photo for you as soon as you're back online.
oStream isn't perfect, especially considering it's still in Beta. The first load takes quite some time to complete, but considering oStream is synching everything you need all at once- this can be forgiven. Even with the minor issues, oStream is still worlds above the official Facebook app in terms of features and usability.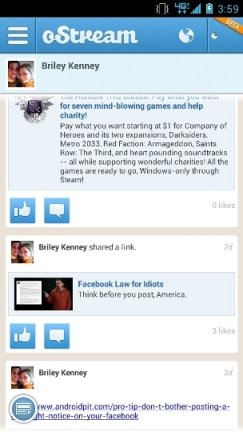 Check out the source link for more info. If you want to give the app a try, you'll need to be a member of the XDA-Developers forum. You can visit this page on your mobile device to download the oStream apk file, but you'll need a Beta access key. As for where to get one of those, you can request one here and again I'll guide you to the source link (hint, hint).