Our new AndroidPIT app is here!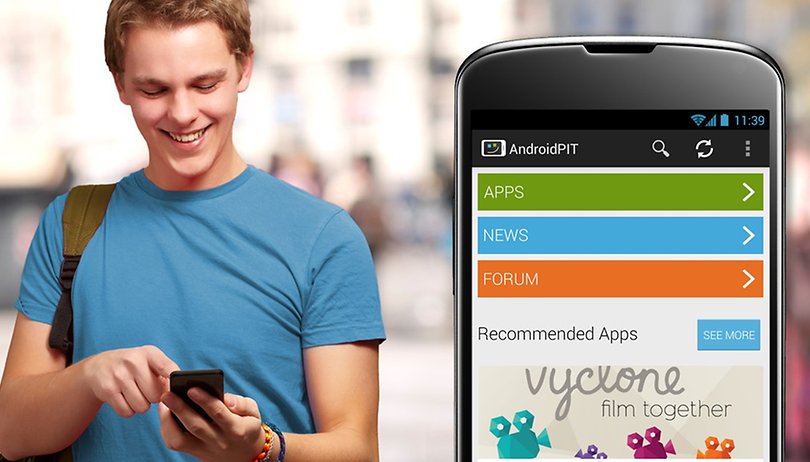 The waiting has finally come to an end! As of right now, you can install the brand new, reinvented AndroidPIT app and now all we are waiting for is for you to give it a try!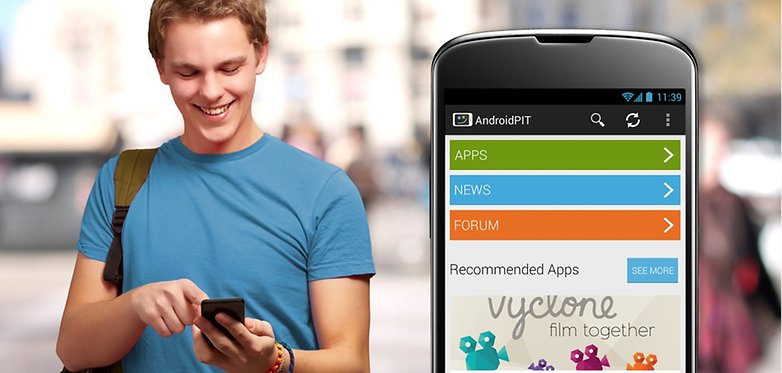 In our endeavor to bring something fresh to our users, we gave our developer free reign to start from scratch and build from the ground up. This was the surest way to secure successful and regular future updates. Our new AndroidPIT app replaces our old content app - meaning our app without the App Center. For the time being, our separate App Center will remain as is because it is much more complex than the content app.
New, user-friendly Design
As soon as you launch AndroidPIT on your smartphone or tablet, you'll first encounter the app's new design which closely follows the Android 4 design line and offers a much more smartphone-friendly user experience. Thanks to this new approach, many of the errors from the old version have been completely eradicated. A first noticeable example of this is how pictures from news articles will now automatically become smaller and fit perfectly and legibly in your smartphone's display.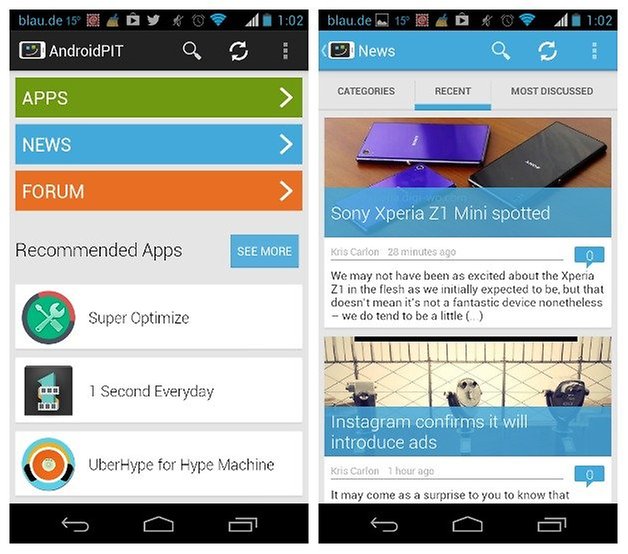 App Center and Buying Apps
With the release of our new content app, we have firmly decided on some changes that we are implementing to our App Center and therefore, the sales of apps.
As of now, you will only be able to buy apps through the App Center app. Purchases are no longer possible via our website. In the past, there were often many problems and support inquiries from users who had bought apps from our website and then chose to no longer have them on their Android devices. In order to simplify these past events, we have decided to take this first step. Of course, all the apps that you may have previously bought through our App Center can still be re-installed and further used. Our new favorites lists for apps will replace purchases on our website and this new feature can also be used in the app as well.
During the course of these changes, we will first be launching our beta program. The number of those interested in this endeavor is quite small and therefore will only be used by certain developers. Since there is a lot of care that needs to go into a beta app, we have firmly come to this above decision and thank you in advance for your understanding.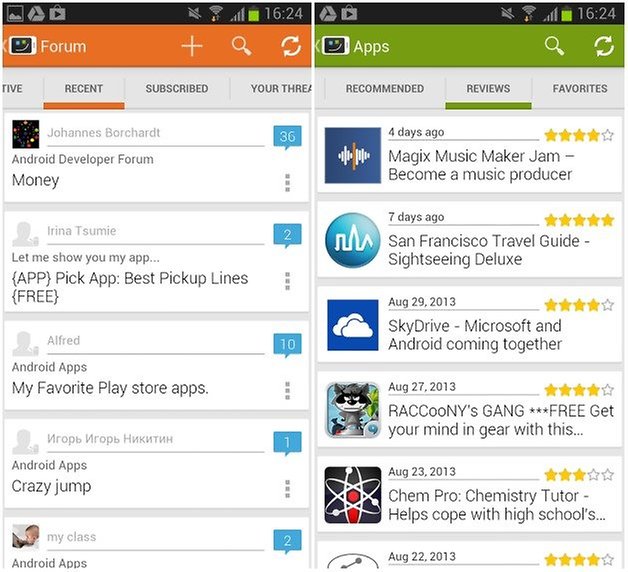 This is only the beginning!
This is the start of something great: our new app will be the basis for all future versions. We will be rolling out about one update per month, which will, step-by-step, expand the app's functionality.
These are the new intuitive elements that are already part of the plan:
An optimized version for tablets
Facebook and Google login
An improved upload function in the forum
Additional notification functions
External links to AndroidPIT sites can be opened from the app
Picture gallery and survey support
An upgraded search function
Download
And enough said, give our new app a try and without delay.