Our new responsive forum is live! Our newly redesigned web-based forum is being released from the beta phase today and will be available to all of our users. It has been completely rebuilt from the ground up and offers heaps of improvements that we are sure you will enjoy!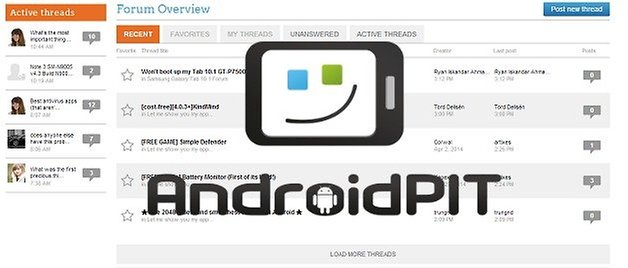 Thanks to the feedback from users who played the role of beta-testers, we were able to work towards optimizing the forum the way our users would like to see it. Today, we feel that we have made something that indeed meets these requests. In removing the beta label and launching the new forum for all to use, we've done away with the old and in with a brand-new and improved setup to house our ever-growing AndroidPIT community.
Highlights
New design
The moment you navigate to the forum, the first thing you'll see that is quite different from before is the design, which now offers more room for content and is a lot clearer. During the beta-phase, the design was repeatedly improved. One of these changes include the increased space (width) of content which appears on the page. This will allow for a better usage of the desktop browser space.
Responsive design
Whether you have a smartphone, tablet, notebook and PC, the new design is responsive, meaning that it will adapt to the size of your display. This is of course perfect for keeping up with the latest forum threads while on the go.
New editor
The new editor for users to add threads in the forum has been simplified. Thanks to a new formatting function (Markdown instead of BBCode), creating a new post can be completed much quicker and with less complication. And thanks to the live-preview in real-time, you can view how your post will appear as it is written.
So what's next?
The new forum has been revealed today, but that of course doesn't mean that we will sit back and enjoy the show. No, we will proactively strive to add requested features and improvements after today's launch, so that the forum will be increasingly better with every new version. Stay tuned for future news, but in the meantime, enjoy the new forum!
Click here to access the new forum!
Have fun in the new forum!