AndroidPIT Interview With Julie Uhrman, CEO Of Ouya (Part 2) UPDATED!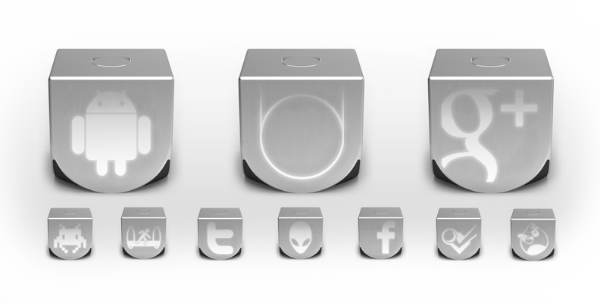 The Android powered Ouya game console has certainly made a lot of noise lately in the Android world, and with a record breaking amount of funding on Kickstarter, the project continues to grab the attention of consumers, developers, and gamers alike. There are lots of questions surrounding the console, and we recently had a chance to interview Ouya CEO Julie Uhrman, who shared lots of exciting details and answered questions on hardware, developer reception, the controller, the hardware, availability, and more. Lets give Julie a warm AndroidPIT welcome for part 2 of this interview, where she answers YOUR questions about specs/hardware, game compatiblity, rooting, availability, and more (be sure not to miss the exciting update I just added to the bottom of the page!)!
For those that haven't heard about the Ouya console, you can check out our previous articles about the device here, here, and here. As Julie was nice enough to answer so many of our questions, we have split the interview into 2 parts. Part 1 of the interview (found here) dealt with general questions about the Ouya console, reception from developers, and the target market. Part 2 will now deal more with specs/hardware, game compatiblity, rooting, and availability.
AndroidPIT- We understand that you're in talks with Nvidia and that they are helping to get the most out of the Tegra 3 chipset that will be used in the console. Will Tegra 3 definitely be the chipset that's used, or is there a chance that another chip (Tegra 4 perhaps?) could be used?
Julie- Our specs remain the same.
AndroidPIT- Games like Nova 3 and and Max Payne often require 1.5 to 2GB of internal memory to be played on Android devices. Will the 8GB internal memory of the Ouya console be enough to keep gamers satisfied?
Julie- We have 8GB of storage space and 1GB of RAM and yes, we're confident with that level of hardware. We have twice as much RAM as the Xbox. And, for those who'd like to stream games from the cloud, we've partnered with OnLive to deliver hundreds of games on demand.
AndroidPIT- Which version of Android will the console ship with?
Julie- Ice Cream Sandwich.
AndroidPIT- Will it be possible to remove/add components to the console?
Julie- Yep! Part of "hackers welcome" means "hardware hackers welcome" too. And that's really the part I'm most excited by. I can't wait to see the peripherals people come up with.
AndroidPIT- Will Ouya be able to run other apps such as Youtube and Netflix out of the box, or will it require root access to run "standard" Android applications?
Julie- Anything that runs on Android can be supported by OUYA. Last week we announced a partnership with OnLive – it's just one example of how we can bring great content partners to the platform. It's obvious that we can also go beyond games, perhaps into music or video. Ultimately, we will consider any partnership that will help us deliver the best possible entertainment experience for our customers.
AndroidPIT- We get lots of questions about emulators running on the console. I personally like to connect my Transformer Prime to my TV via HDMI, and then use a PS3 controller to play N64 and PS1 games on my TV through the tablet. Ouya could theoretically make this process a lot easier couldn't it? Assuming that emulators will work properly with Ouya, will there be any special functions for emulators?
Julie- We're well aware that emulators are huge in the modding and hacking community. We don't design OUYA to run emulators out of the box, but we wouldn't be surprised if someone figured out a way to do it once they got their hands on one.
AndroidPIT- Any special plans for online gaming?
Julie- Well, we just announced OnLive and people were pretty psyched. We can't speak to anything else that hasn't already been publicized.
AndroidPIT- Will "standard" titles like Angry Birds also have analog/ D-Pad support, or will the controller have an integrated touchpad for such titles?
Julie- We anticipate that some developers who look to port their existing games might offer such support. Additionally, the OUYA controller includes a touchpad – so everybody wins!
AndroidPIT- For games that do support traditional gamepads, when there be a lot of manual work that the user has to do for specific games in order to get them to work, or will it "just work" as soon as you turn on the game?
Julie- It will be fairly straightforward. Let's remember that developers are endlessly creative and crafty. They adapt to each platform. We don't aniticipate that this will break their brains!
AndroidPIT- What would you say are the top 3 challenges facing the Ouya console?
Julie- Prior to our debut on Kickstarter, we were wondering if we were crazy or if we really had an idea that would resonate. Sure, we had some bold faced names supporting us: We had Yves Behar designing the console and controller, we had great developers like Brian Fargo and Adam Saltsman cheering us on, and we had an amazing team of advisors including Ed Fries, but until we floated the idea more broadly we still had moments of questioning our sanity. When the idea caught fire, we knew we were on to something.
I think another challenge is staying focused. Kickstarter can be overwhelming because it opens you up to thousands of conversation threads, and it can be easy to get distracted. But having 45,000 backers to answer to is motivating. Fundamentally, we are driven to deliver on our promise. And that is to deliver a great game experience in March 2013, and to make our backers proud. We've got more than 45,000 people who want to see this go. We're not going to disappoint them.
Along those same lines, the skepticism can be discouraging. We can't end those conversations with any finality until we have a product on the market. In the meantime, we will keep powering through. We are confident in what we are doing. Before we brought this idea to Kickstarter, we vetted our path to market, and crunched our numbers. This is doable. And we will be the team that does it.
AndroidPIT- Any plans for an Ouya app for Android phones and tablets? If yes, what will the app allow you to do?
Julie- Not at this time. We're 100% focused on bringing the OUYA console to market next year.
AndroidPIT- Yves Behar, Muffi Ghadiali, and Ed Fries are extremely well known in the tech world. How did you put together such an amazing team?!
Julie- We were very lucky to have an idea that people believed in. When we shared the idea, they were enthusiastic and eager to pitch in. For me, that's very flattering. It's pretty amazing to think that we have such great people working together to bring OUYA to life.
AndroidPIT- When I first wrote about this project on AndroidPIT, you're funding was at 150,000 after an hour or so. You are now at 5.5 million, and have set a new Kickstarter record. How vital is Kickstarter to the success of Ouya? Does all that funding make things easier, or does it bring more pressure to succeed?
Julie- We consider Kickstarter critical to our success. Without Kickstarter we would not be able to take OUYA from functional prototype to final product on the market at a reasonable pace.
Certainly, the interest in the project is high and so there is some pressure there. We've got a lot of people cheering us on and we want to make them proud. But fundamentally we are very grateful for Kickstarter not only because it helped us get the funding we needed but it also created an amazing opportunity for us to interact directly with our future customers. It's very rare that a company can share ideas with users while a product is still in development. We've had a lot of great feedback come through our Kickstarter comments page and we're taking notes on all of it!
AndroidPIT- When can backers of $95 or more expect the console to arrive? We're located In Berlin Germany, and we're quite anxious for a shipping date!
Julie- We'll start shipping consoles in March 2013!
AndroidPIT- Julie, I can't thank you enough for taking the time to answer these questions. AndroidPIT is fully behind this project, and we can't wait to get our hands on our Ouya console!
Julie- Thanks so much. It's been great.
There you have it folks. We can't thank Julie enough for taking the time to talk about this exciting project, and we're very happy to see how well the Ouya team is progressing!
Are you guys just as exciting about the new gaming console as we are?
Let us know what you think in the comments below!
UPDATE: Ouya recently announced that they would be teaming up with OnLive to bring even more console gaming opportunities for the Ouya system, and just NOW posted more exciting news on their Kickstarter page: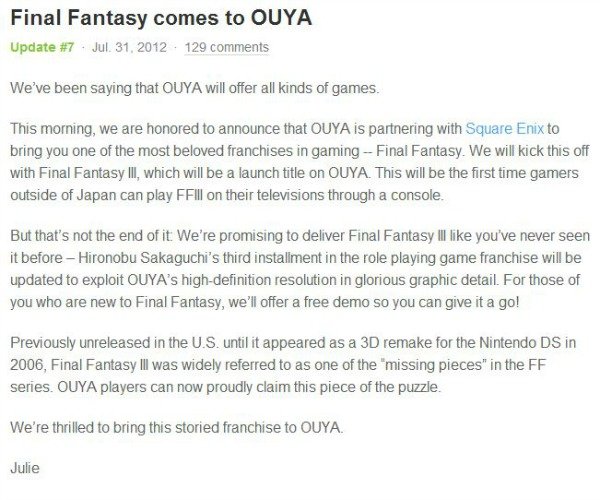 Anyone out there still doubting that big titles will ever come to the Ouya console? :-D
Picture credits: www.thaicon.thasyndicate.com