Paid apps for free on Amazon Appstore for Android: MyBackup Pro, AccuWeather, The Room 2....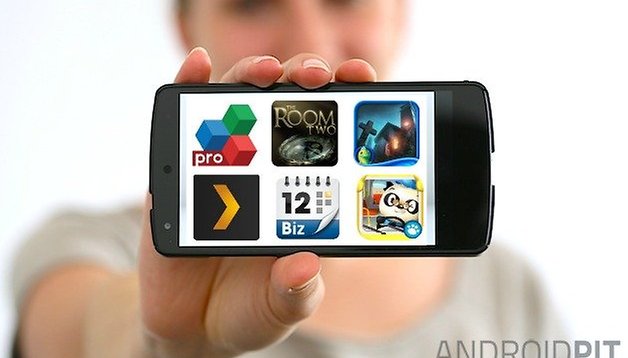 The Amazon App Store is now offering a total of 20 apps for a worth of 100 bucks free for download! Amazon has always been known for being awesome when it comes to giving apps away for free, but now they've outdone themselves: the Amazon is hands-down one of the best Google Play alternative app stores! Here are the apps, which are on sale until tomorrow (27.06.2014 to 28.06.2014).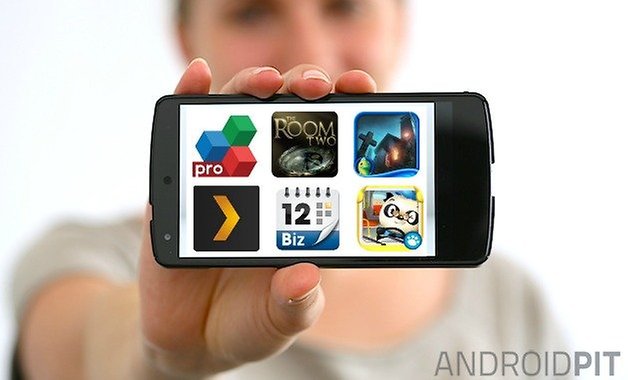 All of these apps can be installed from the Amazon App Store, plus here they are listed with a tiny description to save you some time from sorting through them all.
MacGyver Deadly Descent: You are MacGyver who must get past hazards and obstacles, as well as solve puzzles and riddles.
Root Explorer: A file manager for all of those who have rooted their phone, giving you access to the whole android file system.
Wedding Dash Deluxe: With this app game, you must plan and design your dream wedding plan. Choose the best details and solve emerging wedding dramas.
Travel Interpreter: Translate English into 33 languages​​, save selected words and listen to learn the proper intonations.

CLARC: This puzzle adventure is designed not only with a cute comic book look, but it's also a really tough nut to crack.
Informant 3: This app is calendar, task planner, notebook and contact manager, all in one.
MyBackup Pro: Backup your data with this app and store the data to a server or to the SD card. All your data can also be imported to other Android devices.
Sonic The Hedgehog 2: This is one of the most popular classic games at the moment for your smartphone or tablet.
Card Wars - Adventure Time: Play cards, and destroy your opponents in combat mode.
CrossMe: Here you will find riddles for all ages.
AccuWeather Platinum: This app provides accurate local weather conditions and forecasts for the coming days and nights.

Notebook+: This app allows you to take notes, draw or write by hand: this app has it all and is available exclusively with Amazon
The Room Two: The absolute cult game is the kind of Android puzzle games.
OfficeSuite Professional 7: Getting Office for Android completely free is pretty cool. It supports all known formats for texts, spreadsheets and presentations are supported.
Plex: The app organizes all personal media data and synchronize it with the phone, Tablet, and the cloud of your choice.
aCalendar+: The pro version of the popula Android calendar app is now free.
Dr. Panda's Bus Driver: This app is for children between the ages of three and seven. It lets the little ones virtually drive a bus as well as refuel, paint and wash it.
Business Calendar: Another great calendar app for Android is now free.
Pho.to Lab PRO: This app allows you to edit pictures, and add cool effects and create frames to them.
Ravensword: Shadowlands: The RPG game set in medieval times has PS3 and XBOX 360 controller support.
Have a great weekend!