Panasonic KX-PRX150: a landline & smartphone in one?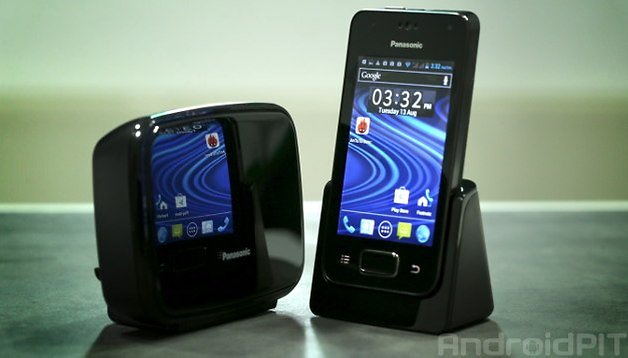 At a first glance, the Panasonic KX-PRX150 looks like a smartphone from the early Android years. But behind its archaic-looking chassis hides an innovative combination: a landline phone and a smartphone in one. I tried the the hybrid to see if it really stands a chance in today's market.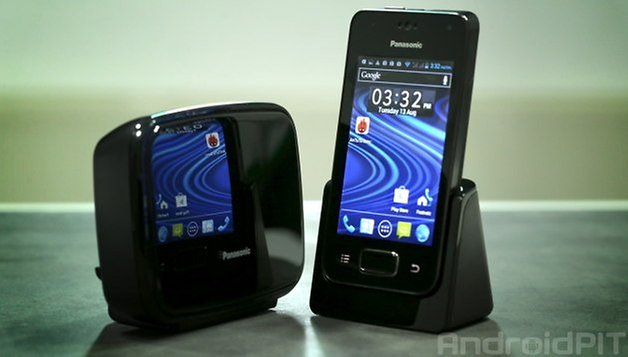 A lot of phone, not so much smart
Panasonic is largely unknown on the European market, and the KX-PRX150 won't do much to change that. The Japanese company surely didn't have their minds set on conquering the hearts of nerds and tech fans with their landline/mobile phone combination. The assumed target group is rather an adult audience, a demographic where landline phones hold just as much value as the mobility of a cell phone. This audience use their smartphones primarily for making calls, meaning they use more of the "phone" and less of the "smart".
The fact that telephone usage is this device's main emphasis is reflected in the user interface. The home screen presents a landline app that leads to oversized buttons for controlling the main functions of a home phone, like internal calls, voice mail and caller lists. The status bar also shows its dual-functionality: it displays both the mobile network signal and the home network separately.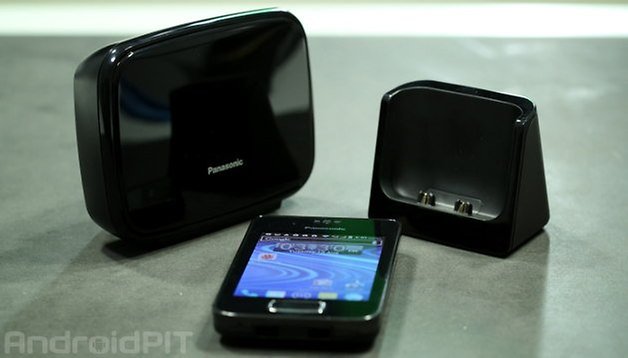 Easy to connect Connecting the phone with networks is simple. Just like any smartphone, you can easily insert the SIM card for it to be mobile accessible. In terms of the fixed network, the base station must simply connect with a router or your telephone socket, just like any of your other landline phones. Dialing a number using the landline function works automatically as soon as you're in range of the base station which transmits a signal back your smartphone and up to five other mobile devices. At home, the landline works using either DECT or 3G. The voice quality using either network is good.
The power of two networks
This dual-functionality has a number of advantages: your address book will be available for both mobile communications and fixed networks. Email, calendar, and social networks can be checked from a landline, and you can pick up messages from your fixed line voice mail on your smartphone. What's more, you can use the cheapest rates with the same phone. Before each call, you can choose between landline and mobile networks.
When using the landline, the device transmits using the DECT standard, which is an advantage for landline calling using WiFi. The DECT (Digital Enhanced Cordless Telecommunications) standard was specifically designed for fixed wireless technology and is more stable, providing better conversation quality than any wireless network ever could. Furthermore, the Panasonic device can connected to any telephone socket without any kind of complicated installation routine.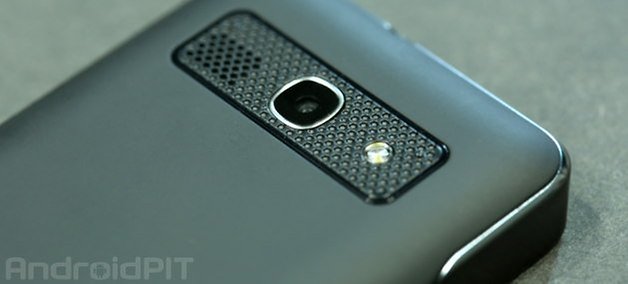 Good idea, poor technology
The technical data of the PRX150 is unfortunately not earth-shattering. The 3.5-inch display has a resolution of 480 x 320 pixels and you shouldn't even bother using its 2 MP back-facing camera, as the picture quality is just straight-up bad.
Even the 1 GHz MT6575 processor from MediaTek is well out-dated and its internal storage of around 512 MB is tiny. This impacted heavily on its user-friendliness, as there were many lags and crashes during my test. It's running on Android 4.0.4 and has a mediocre 1,450 mAh battery. Right now the Panasonic KX-PRX150 is being sold in the Germany for 199 Euros, a price which corresponds to phones below mid-range and I'm sure that the price will sink even further in the near future.
| | Panasonic KX-PRX150 |
| --- | --- |
| Operating System | Android 4.0.4 |
| Display | 3.5-inch TFT LCD, 480 x 320 pixel, 165 ppi |
| Processor | MediaTek MT6575, 1 Gigahertz |
| Internal Memory | 512 MB |
| Camera | 2 MP (back), 0,3 MP (front) |
| Battery | 1450 mAh |
| Dimensions | 116 x 61 x 13 mm |
The PRX150 is a really good idea on the basis that this is the first smartphone which has seamless landline connectivity. Unfortunately, the technical specifications don't impress much and there are surely not very many people who will voluntarily replace their smartphone with the PRX150. What's more, Panasonic hardly even makes a blip on the smartphone market. The manufacturer seems to be trying to break into this market with its landline phone with smartphone functions. Our verdict? This sort of technology still has a ways to go before it even thinks about launching in the US.