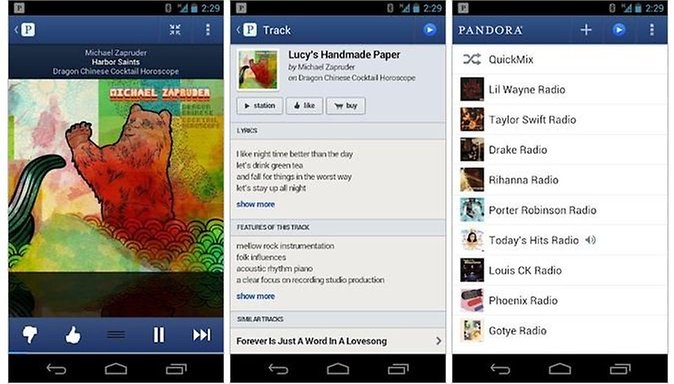 Pandora's Android App No Longer Looks Like Crap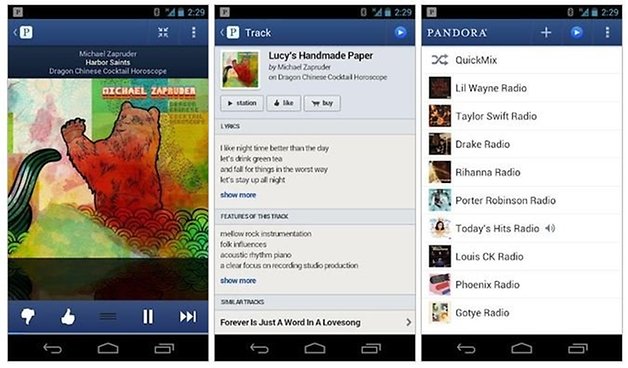 Pandora – the streaming music service that's been around faar longer than Spotify – finally updated their Android app today. The new app sports a totally refreshed UI and a bunch of new features including the ability to:
Browse song histories.
Review, rate and bookmark tracks whilst browsing
Read artist's bio, without pausing the track.
View lyrics instantly
In case you didn't know, Pandora's software considers over 400 musical attributes in order to select the next song in your playlist. It's available in both a free ad-supported version and a paid ad-free version. My experience with Pandora has led me to a whole ton of new music I didn't know I would ever like. If you're in the U.S. (the only place where the service actually works), I'd say downloading it is a no-brainer.