Pantech Vega No. 6 Unveiled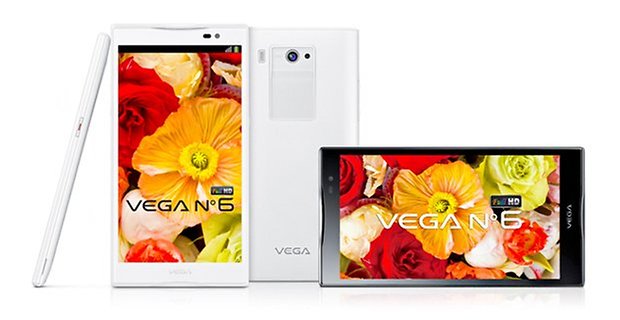 You might have heard of Samsung and LG, but is there a third player from South Korea that is involved with the manufacturing of smartphones? That mantle would fall upon the shoulders of Pantech, and this time around, they have introduced their candidate to the Full HD smartphone market, namely the Pantech Vega No. 6.
One ought to take note that the Pantech Vega No. 6 is one of the largest smartphones to date, measuring 158.6mm × 83.2mm × 9.9mm, with a 5.9" display that boasts of 1080p resolution. Of course, we do dispute the claim to it being the largest with the Huawei Ascend Mate that clocks in at 6.1", so perhaps there is a caveat to this - the largest Full HD display smartphone in the market, perhaps?
Other kinds of hardware specifications that we can expect from the Pantech Vega No. 6 include Wi-Fi and LTE connectivity, NFC support, a 13-megapixel shooter at the back, a 2-megapixel camera in front, running on a quad-core 1.5GHz Qualcomm Snapdragon processor with Android 4.1.2 Jelly Bean in tow. There is 32GB of internal memory which can be further extended via a microSD memory card slot, which is accompanied by 2GB RAM and a 3,140 mAh battery.
Pantech's own user interface known as Flux UX will run on top of the Android operating system, and just in case you are wondering when can you pick this up, do bear in mind that it will hit South Korea first next month via SK Telecom, KT and LG U+. You will be able to choose from black or white shades, and it will sell for around $776 unlocked.
There is no word on whether the Pantech Vega No. 6 will make its way outside of South Korea or not, so we hope to remain on our toes if it does.