Paper Monsters is a Beautiful Game, and Fun Too Entertaining platformers are hard to find on any mobile device, let alone Android. You could argue, it's because of the tight control layout on a touchscreen phone or tablet. If that's the case, what about all the shooters and 3D RPGs that exist for mobile phones then?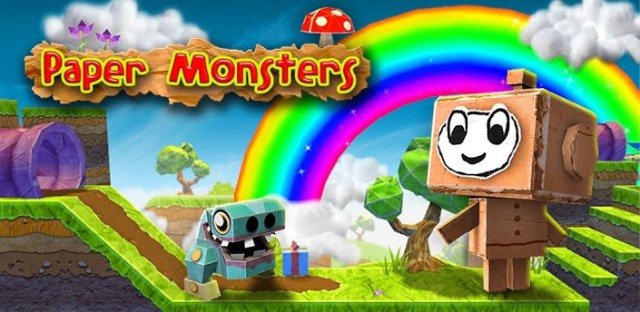 I'm not saying there are aren't any platformers worth playing on mobile devices, because clearly there are some. I'm merely stating that there aren't enough.
Luckily, you can now get your hands on a charming little game called Paper Monsters. It is available to download, for everyone, in the Google Play store.
I first experienced Paper Monsters after purchasing a Green Light Bundle. The bundle that I purchased included 9 games, one of which was Paper Monsters. When the bundle first released though, there was no Android version to download, only a small PC version. Naturally, I played most of the games for a short time before I moved on and forgot about them. You see, it's not because the games are rubbish, in fact, the exact opposite is true. The problem is that when I play casual games, I do so on my Android devices while I'm sitting around relaxing. In other words, I don't like to play casual games on my computer. Who knows why, maybe it's a strange OCD thing?
Later, an Android version of Paper Monsters was added to the bundle, and that's when I actually experienced the games full potential.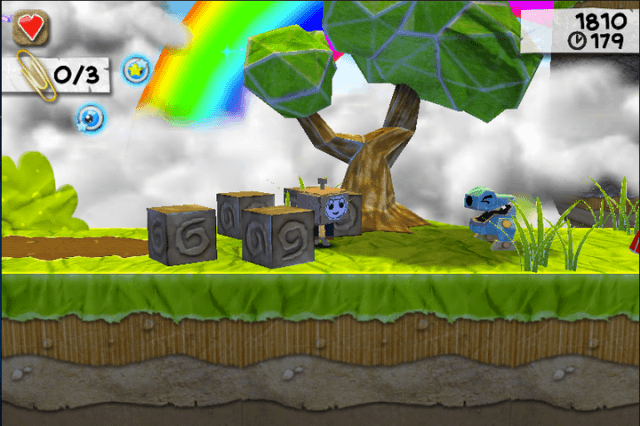 Paper Monsters is a traditional platformer with breathtaking visuals. You play as a cardboard character who is trying to save his own world from different monsters that have taken over. Along the way, you collect buttons, paperclips, and other trinkets in an attempt to unlock new levels and customization items. A majority of the collectibles grant you with additional wardrobe items that can be used to customize the appearance of your cardboard man.
The game plays just like Super Mario, with a directional pad and a single jump button. Tapping the jump button allows you to do a double jump. Surprisingly, that's all you need! Even with the fundamental mechanics and gameplay, Paper Monsters is incredibly entertaining.
If I had to liken Paper Monsters to a current gen title, I would say it reminds me of a stripped down Little Big Planet.
There are boss battles, hidden levels, items to collect, and alternate game modes. Paper Monsters will keep you, and your kids, busy for a while. Surely, your little ones will love exploring the beautiful environments just as much as you do!
I haven't even gotten to the best part yet. It's only $0.99 cents in the Google Play store! Pick it up, I promise you won't regret it.
If you take my advice and buy Paper Monsters, make sure to let me, and the rest of the community, know what you think!