 Pebble SmartWatch Hands-On Video: It's Finally Here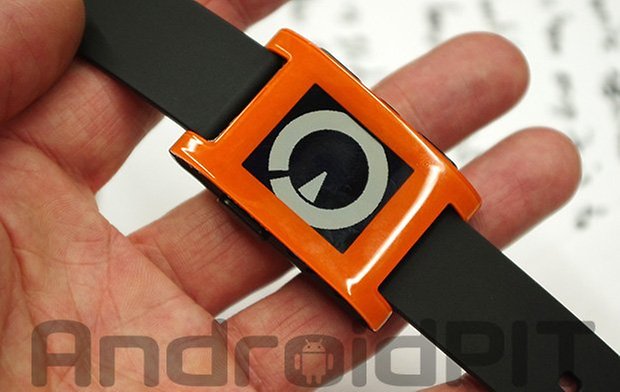 Pebble has announced it will be shipping to Kickstarter backers starting on January 23rd, and the company gave visitors to CES an exclusive look at the hardware and software on its smartwatch. Scroll on for a hands-on video with the device.
In addition to a number of watchfaces, the smartwatch can connect to any Android running version 2.3.3 or higher via Bluetooth 4.0. When someone text messages your phone, the text message appears on your wrist instantly. You can either dismiss the text message on your own or it will dismiss itself after a moment.
Unlike many of the other smartwatches on the market, the Pebble watch actually has a long battery life. Owners can expect at least seven days of battery life on one of these babies. Additionally, the e-ink display means better visibility in the sunlight.
Because Pebble focuses on doing a few things well – like displaying the time, text messages and your music library – it comes across as having a much cleaner interface than, say, the Sony smartwatch. Other stand-out features include vibration, a backlight and ambient light sensor.
Pebble smartwatches are currently available for pre-order over on the website GetPebble.com. You can order one for $150.