Pebble Smartwatch Team Wants Developers to Think Small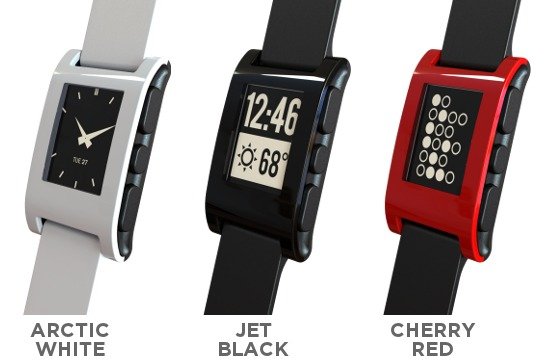 The Pebble smartwatch has been a runaway smash success ever since it launched on Kickstarter and quickly racked up $10,000,000 in just a month. Yes, that's right, $10 million dollars – all for a wristwatch. Now the Pebble team has released an SDK so that developers can begin creating innovative apps compact enough to fit on its 144x168 E-ink display. Will the Pebble crowd be able to draw talent to a smaller screen?
Aside from the Pebble, most smartwatches have failed to make a splash. The Sony Smartwatch, which we reviewed, is listed at #573 in Amazon's list of best-selling electronics. Other watches, like the i'mWatch, have pathetic battery lives and ridiculously high price tags that keep folks from ordering them. But with all the interest in Pebble, it's clear that consumers are still intrigued by the prospect of these devices.
Pebble will tell you who's calling your phone, display text messages and let you know how far you've run. At $150, it's also quite the steal. But it may be hard for the company to draw talented developers – after all, not that many people use smartwatches, and I doubt there's enough screen real estate to make money off ads.
That said, Pebble shows promise. Its E-Ink display lasts for over seven days and can be read in the sunlight and the watch is even water-resistant.
What kind of apps would you like to see on this kind of device? Would you (or have you already) shelled out $150 for this bad boy? Let us know below!