Pebble E-Paper Watch + RunKeeper = Brilliance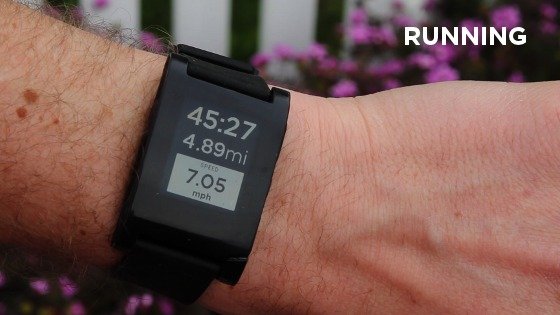 The Pebble E-Paper Watch has been THE most successful project in Kickstarter history. In just 17 days, the project has received over $8 million in donations, signalling that folks REALLY love the idea of a watch accessory for their phone. Now Pebble is working with a popular exercise app called RunKeeper to help folks track their fitness results, allowing them to view workout details on their wrist.
RunKeeper is a highly successful app for both iOS and Android. It has racked up thousands of positive reviews and millions of downloads. The app allows users to track their fitness activities, including distance, time, pace, calories, heart rate and path traveled on a map. You can imagine a lot of folks would rather see those results on a sports watch instead of having to fumble around with their smartphone while running.
There's still 15 more days left to donate to the Pebble E-Paper watch and get a watch in the mail in September. So far, the project has over 54,819 backers, including 17 who've pledged $10,000. You can snag a Pebble watch for $115 plus shipping and handling.