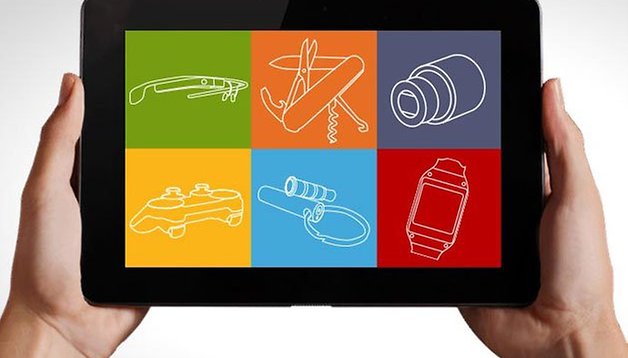 Gadget of the week: Phantom 2 Vision smartphone drone
In our Gadget of the Week series lately, we've shared quite a few cool and affordable solutions and accessories for your smartphone – now it's time to go all out and treat your Android to the smartphone equivalent of a Lamborghini Aventador. DJI Innovations has just released the newest Phantom Vision drone, and my oh my, is it worthy of the title: Gadget of the Week!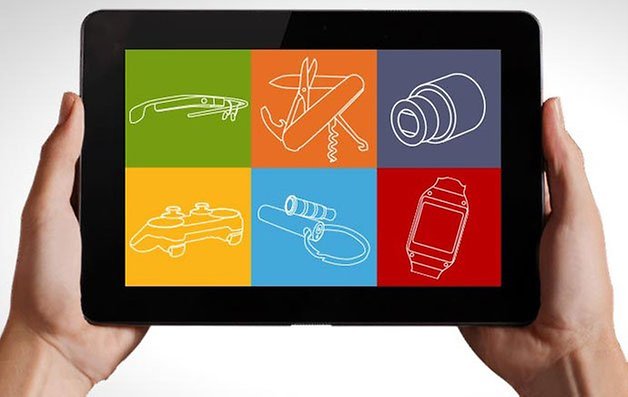 What is it?
The Phantom 2 Vision is a remote controlled quad-copter with four, self-tightening rotors and GPS-supported stabilization to keep the built-in HD camera steady as you soar above the landscape. The Phantom 2 Vision streams live footage and photos from up to 300 meters away, direct to your smartphone, which can be housed in the remote control as a viewfinder, and you can even share content to social media while the insanely cool contraption is airborne. You can also control the drone's camera tilt control to capture exactly what the advertizing promises: an unprecedented photographic experience. Images from this gadget are going to blow everyone else's out of the water.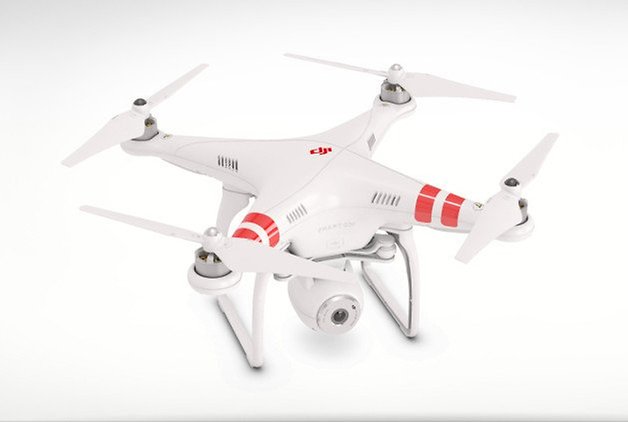 How does it work?
Without going into crazy specifics of remote controlled helicopters and drones, the Phantom 2 Vision is the first portable device, First Person View remote drone. It connects via Wi-Fi to your smartphone to stream content and is controlled by a simple-to-use remote control that also provides real-time flight data and telemetry. It basically adds vision to the otherwise not-so-interesting practice of remote controlled helicopter flying. But beyond this, it also brings unbelievable photographic possibilities and new angles on the action for your picture galleries. The GPS autopilot feature lets you get on with the photography by offering position holding, altitude lock and stable hovering, so you don't need to be an RC pro to use it.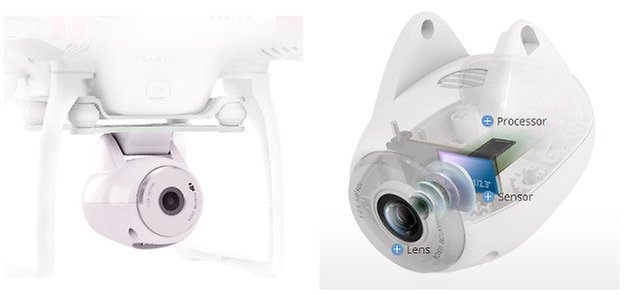 Technical Specs
| | Phantom Vision 2 Quad-copter |
| --- | --- |
| | Quad-copter |
| Battery | 5,200 mAh Li-Po 3S, 11.1V |
| Weight | 1160 g |
| Dimensions | 29 x 29 x 18 cm, diagonal length 35 cm |
| Flight time | 25-30 min |
| Position accuracy | 0.8 m vertical, 2.5m horizontal |
| Range | 300 - 500m remote control, 300m Wi-Fi |
| Flight speed | max 10m/s horizontal, 6m/s vertical |
| | Camera |
| Resolution | 14 Megapixel |
| Field of Vision | 140°/120°/ 90° |
| Sensor-size | 1/2.3 |
| Functionality | Multi-Capture, continuous / timer / HD-capture (1080/p30 or 1080/60i), RAW / JPEG |
| Memory | 4 GB (MicroSD card) |
| | App |
| Requirements | Android 4.0 or higher, iOS 6.0 or higher. Compatible device (for example): Samsung Galaxy S3, S4, Note 2, Note 3 (or similar), iPhone 4S, iPhone 5s, iPod Touch4, iPod Touch5. |
| Price | 1,199 USD |
Why is it so cool?
This question should already be apparent! But there's lots of other cool things the Phantom 2 Vision does beyond offering super cool angles for your photographic desires. If you start to fly out of range of the remote, the drone will automatically turn around and return to you. You can also keep tabs on the quad-copter with radar positioning, not to mention all the flight parameters you'll be getting live on your smartphone viewfinder, like altitude, direction, Wi-Fi signal strength and speed. The possibilities for this device are huge, as you can see in the videos below.
The battery life is unfortunately less than stellar though, at only 25 minutes of flight time, but switching out batteries is quick and easy. Likewise, the price is not going to fit everyone's budget, at a wallet crunching $1,199, but if you're already into RC flying gadgets or want to get into them, you're a photographer or filmmaker looking for unique shooting possibilities or you just have money to burn, I can't imagine how you wouldn't get a thousand bucks worth of fun out of this thing.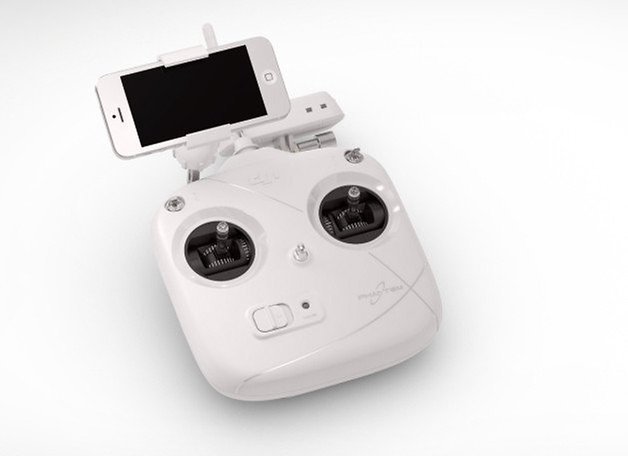 Will you be putting this on your Christmas list? What other cool photographic possibilities can you think of?