How AT&T and Verizon Conspire to Keep Your Phone Bill High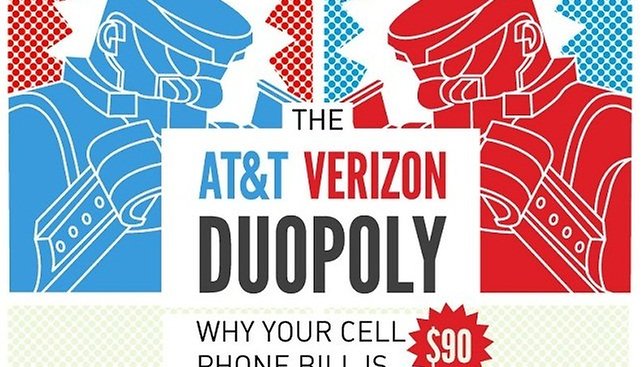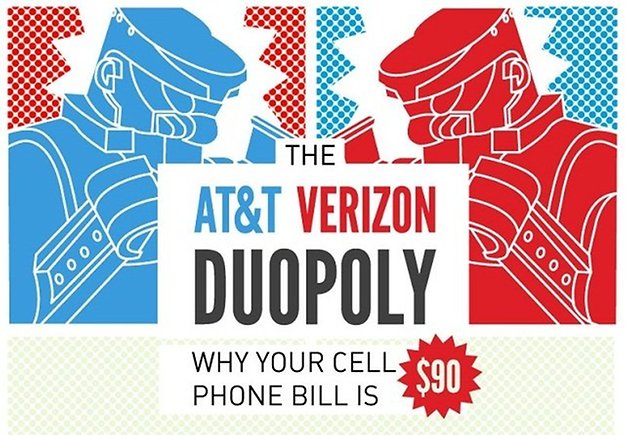 The U.S. wireless carrier market has become a duopoloy, as Verizon and AT&T together make up 66% of the market, trailed by Sprint at 17% and T-Mobile at 10.4%. When only two companies exercise that kind of power, there's no wonder why phone bills have become 52% higher for the average subscriber since 2006. Even in a recession, it seems that phone companies can get away with murder.
The following infographic explores the sneaky ways in which these two companies have conspired to keep your phone bill high. The average annual phone bill is now a whopping $1,152 per year, which breaks down to $91 per month. And last year Verizon made hundreds of millions just by charging $2 for every .02 kilobyte customers used every time they accidentally hit the key "take me to the web" on their iPhone. AT&T, meanwhile, was voted the "worst carrier in America." Subscriptions are still up for both.
The following Infographic made my blood boil. I wonder what your reaction will be? I do believe that alternatives like Republic Wireless may alleviate some of the bill-shock, but it's hard to dislodge two companies with such aggressive business practices.