Get your creative juices flowing: Top 3 Free Photo Editor Apps Today I have the pleasure of introducing you to three apps, which have made a remarkable splash in the ever-expanding Android app market. I've tested out a few useful functions that these photo editor apps bring to the table on a tablet and a smartphone.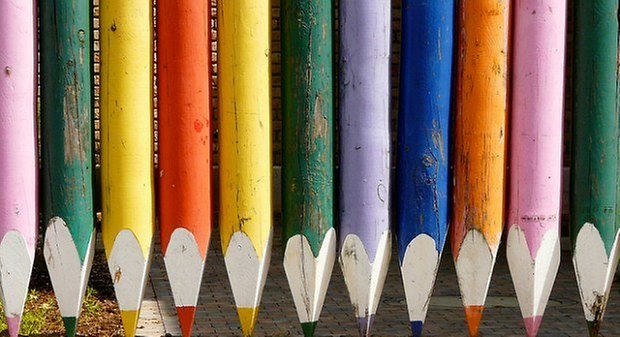 Pixlr Express
The free app Pixlr Express offers its users over 600 editing features: this is really an incomparable amount of functions for a freeware. The abundance of functions in this freeware is definitely unprecedented.
As soon as you've opened the app, you can choose either a picture from your own gallery or one directly from the app itself. Once one is selected, the menu will open up in four tabs.
Under the ''Adjustment'' tab found in the menu, you can crop your photo, set the contrast, get rid of smoke, whiten teeth, etc., etc., etc... I especially like the Focal Blur and the Color Splash functions. The regulation bar allow all options to be adjusted virtually to the most subtle increment.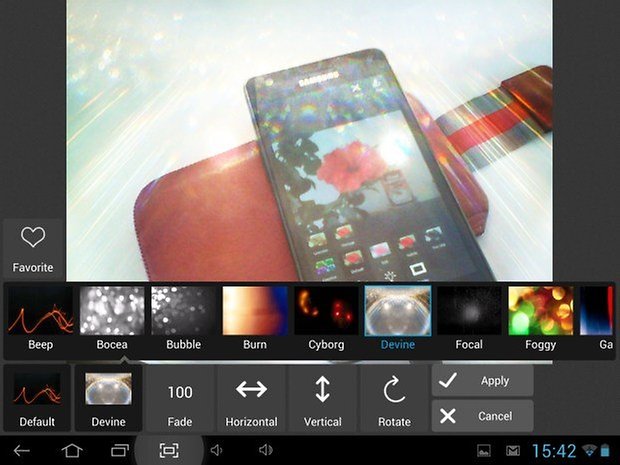 Each individual editing package can be downloaded individually, which is the reason why this app doesn't take up a lot of space using not more than 5.6 megabytes. During the download you should definitely be where there is WiFi, otherwise the whole thing might take quite a while to process.
What's more, you can even save effects as favourites and these will then appear at the top of the list for the next time. Seven different main groups like ''Vintage'' or ''Creative'' are at your disposal. Once you've downloaded the respective package, you can choose from a heap of different effects and adjust the colour intensity to your liking.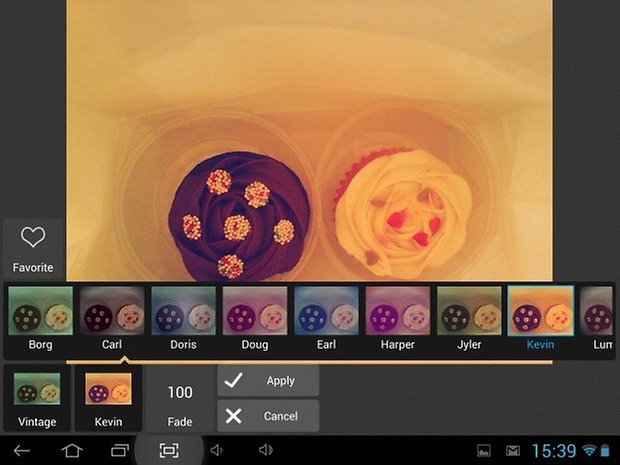 Under the ''Overlay'' tab, you can download further editorial packages, which offers many different filters. You can really let the creative juices flow with theses filters: trim your work to look really old-school or even set a groovy retro feel. Whether it's smoke, grunge or space, there's definitely something guaranteed for everybody and the results are pretty impressive.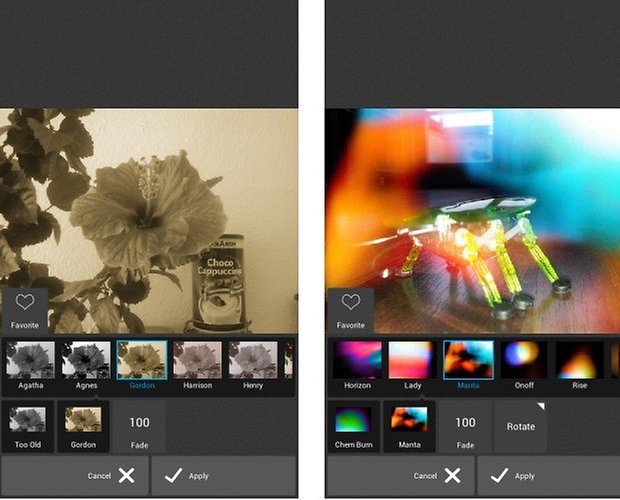 Found in the ''Boarder'' tab, you can even adorn your picture with a suitable boarder. Each package contains various specimens, like the film look or nature flare frames for example. Of course, you can share your creations via various social networks. Tidbit: if you happen to be where there is WiFi, you should download all the packages. That way only a one-time download is necessary.
Bottom line:
This app allows for even the most hopeless of users to achieve exceptional results with their photos. Pixlr Express is above all absolutely user-friendly when it comes to the neatly arranged menu and the self-explaining symbols. I was won over from the very beginning with its many and varied effects. ''It had me at hello!''
Snapspeed
Snapspeed works with a completely different use interface than any other app. Here you don't need to press rows and rows of buttons. You simply choose the appropriate tools, like for example ''Fine Tune'' or ''auto-correction'' and swipe the screen up and down and side to side for further options, like texture intensity, size, effect strength, saturation and brightness. By staying in the corresponding menu tab, it will change to the colour blue and you will be able to increase or decrease the value by swiping left and right. All the changes will be immediately visible on the image, without any loading time. Using the ''Compare'' button on the bottom left side, you have a before and after effect on hand.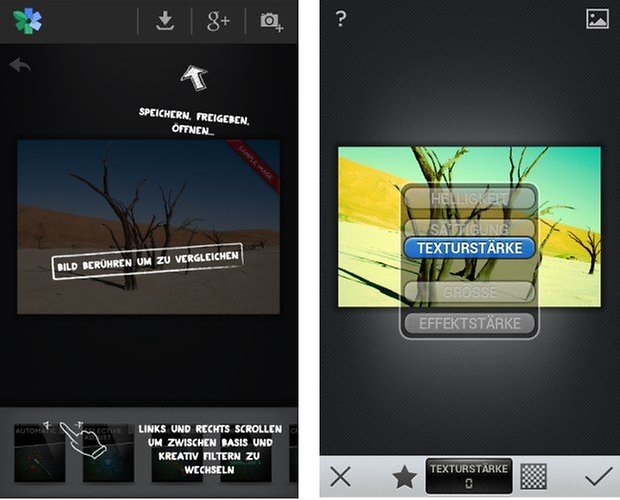 All required options you ever needed in a photo editing program can be find right here in Snapspeed. Whether you want to crop a picture, optimize it, share it or use exciting filters, it doesn't matter, it's got it all! You can even simulate a custom depth of focus in a miniature scene with the Tilt-shift. Different unique stylized borders are here at your disposition too.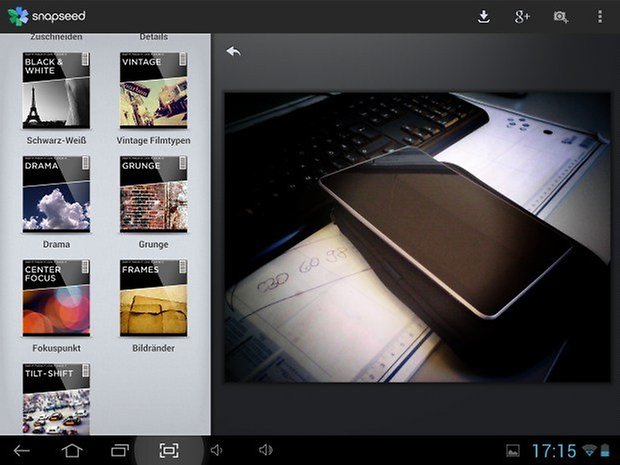 In my opinion, one of the most impressive features is the drama effect. Other extra functions in the individual effects are also useful, like the magnifier for example. You can use this to see what exactly needs to be changed in a picture.
Bottom Line
The user interface belonging to this photo editing app is in any case quite special. With only a few swipes you can utilized many different effects to alter things right down to the last detail, without having to first click on an elaborate menu. With its 24 megabytes, Snapspeed is a bit more of a hefty download.

Photo Editor
The Photo Editor is a simply maintained app, but has something about it. Since the editing window of your smartphone is so small, I think it's especially useful, that the menu order of the various functions can be altered individually. This way you always have the most important applications right in the app's navigation bar at your disposal.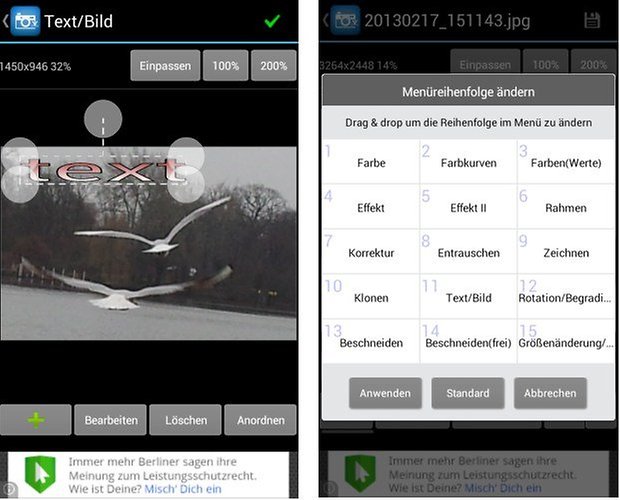 With Photo Editor you can also insert text into your photo, as well as customize colour, shape and background. It really can't get any simpler. Inserting texts is child-play and all other changes function straight away.
One of the highlights of this app ist the colour curving setting. Here you can make really cool and whimsical changes, magically creating really cool pictures. There have also been a few recent additions to the list of effects, like the ''intelligent blur'' for example.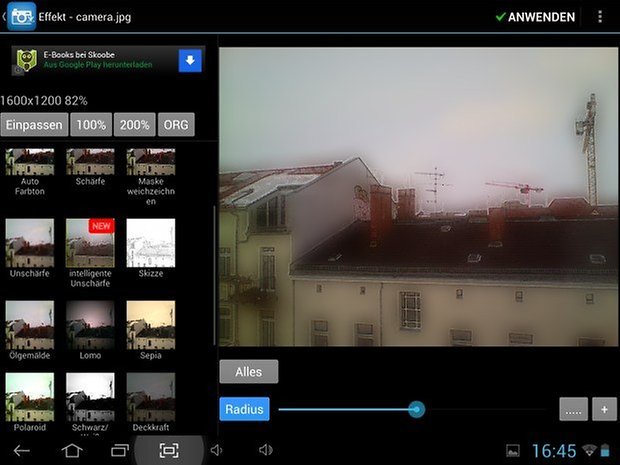 You can fine-tune full details effects, saturation and gamma-correction with the slide control. The finished masterpieces can saved either as a JPEG or PNG document, as well as be shared over many different social networks. You can use the new picture as a background on your smartphone. The picture's quality can also be changed when saving the document. With its 1.1 megabytes, Photo Editor is unbeatably compact and memory-friendly.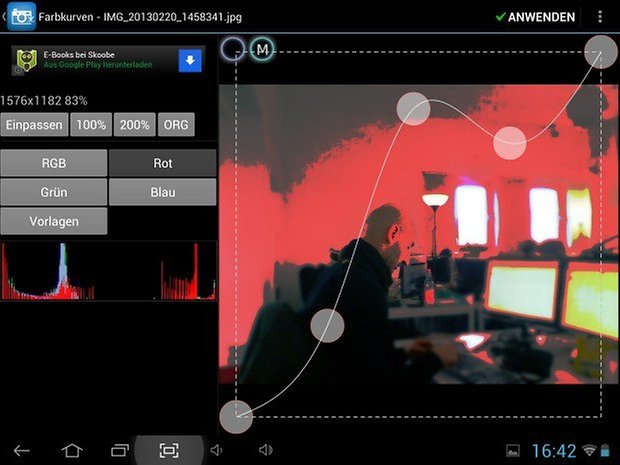 Bottom line
So what if the user interface of this app isn't' exactly an eye catcher. When talking about functions only, Photo editor can be counted on for bringing all options needed for simple, quick and effect editing.
What bugs me is the promotional images flashed on the bottom of the display's border, because it takes away from the already limited work space of the small screen. However, the tablet optimized version can be used without problem.
This app could also be interesting for you
I'm fully aware that there is an abundance of apps in addition to these three apps, each and every one bringing good features to the table. Nevertheless, I limited myself to theses three apps, because I find that they all contain all the useful editorial tools you'll need. And let's not forget: for free! If you would rather do the testing yourself, check out these apps: BeFunky, Adobe Photoshop Express, FxCamera, PicSay...(to name a few).
Does one of the apps I've presented today tickle your fancy? Or do you have any other free editing programs to share with the world?
(Title image: Karva Javi / flickr.com, Screenshots: cs / AndroidPIT)