At the risk of repeating myself: there are a lot of very diversified apps available for Android. Apps that help you manage and get organized, and apps that entertain you, and every now and then a WTF type of app.
While today's featured app is admittedly not quite WTF material, it did give us pause to think. It's a photo app, granted, but one that doesn't serve any real purpose.
To find out more about the mysterious sounding PHOTO2fun 1-Click Photomontage read on below.
Thanks very much to Christian for today's review!
| | |
| --- | --- |
| Reviewed version | Latest version |
| 3.0 | 3.2.1 |
Features & Use
Test device: Samsung Galaxy S3
Android version 4.0.4
Root: Yes
Modifications: None
Don't worry guys, this isn't going to be yet another photo editing app review. PHOTO2fun 1-Click Photomontage is more of an entertainment app as it lets users insert their photos into funny or interesting settings or backgrounds, such as Mount Rushmore or an Apple Keynote.
The first thing you'll see is a graphic list of all of the available settings, as well as examples of photomontages. Select an image in order to have it set in front of a background.
There are options for taking new photos or else selecting already existing ones from you gallery or Facebook albums. For the latter, link up your Facebook account. The app will request permission to post stuff on Facebook using your name if you choose to post a montage on Facebook.
Once you've selected an image the app will begin processing data, which takes a few seconds. There are options for viewing an end result, sharing it via Facebook, adding it to an album or sharing it via another app. The image resolution is relatively low. Here's one of my personal shots as an example (res.: 495 x 700):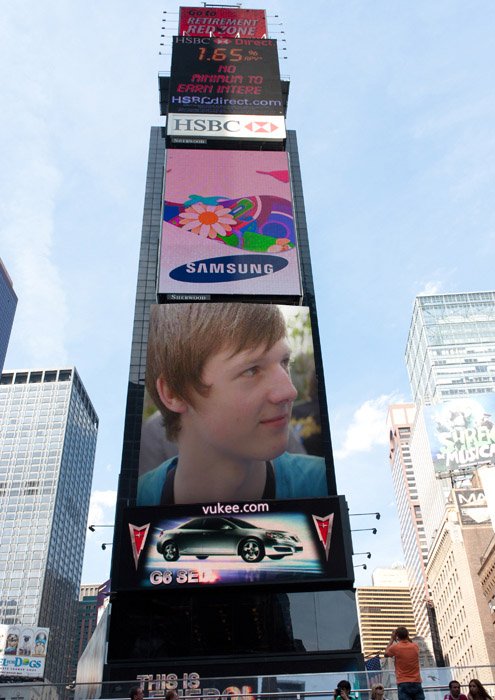 The list of required permissions is somewhat alarming: it includes reading your contacts, starting up automatically when booting and reading your phone's status. We are not amused (and are knocking off a star)!
Bottom line:
PHOTO2fun 1-Click Photomontage is a fun tool for creating photo montages, though some of the backdrops are somewhat unimaginative or lackluster. That said, there are lots to choose from, so there should be something in there for everyone. We find some of the permissions to be unnecessary and the resolution to be too low.
Screen & Controls
The PHOTO2fun 1-Click Photomontage controls are very good, intuitive and user friendly.
The app's design is perfectly fine.
Speed & Stability
PHOTO2fun 1-Click Photomontage crashed more than once. Furthermore, we were able to trigger the crashes. The images are processed at an okay speed, but not at an impressive one.
Price/Performance Ratio
PHOTO2fun 1-Click Photomontage is free and can be downloaded from the App Center and Google Play. Ad banners are displayed at the bottom of the screen. We're awarding this app a "good" rating in this category because we're not overly impressed with it.