PicPac Camera: Capturing you life moments in threes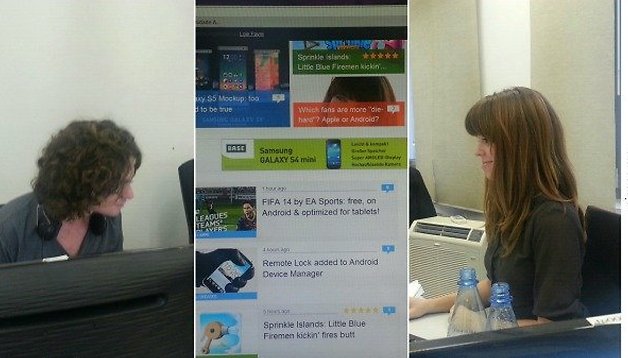 Photography apps top the charts for my favorite app genres and I scour Google Play tirelessly to find the next, best one. After bringing you the top 7 photo apps last week, today I would like to recommend PicPac Camera, a simple application for spontaneous photoshoots which allows you to pile three snapshots on top of each other, save the results and share it with your friends online.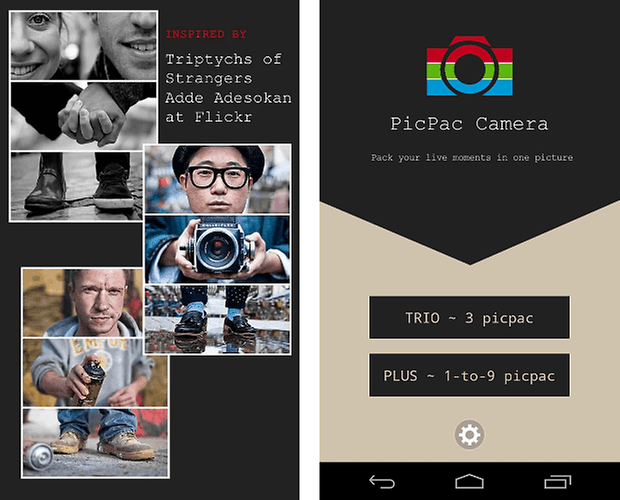 PicPac camera could be handled by a three year old, it's just that easy: you have the choice of using the front or back-facing camera and two possible photo modes: either you take three pictures and stack them on top of each other, or else capture a maximum number of 9 pictures which are then sorted at random. But what is this I see? No feature to add pictures from your own already full gallery? The app is here to spur spontaneity, get you outdoors, and be creative, not for rehashing past memories.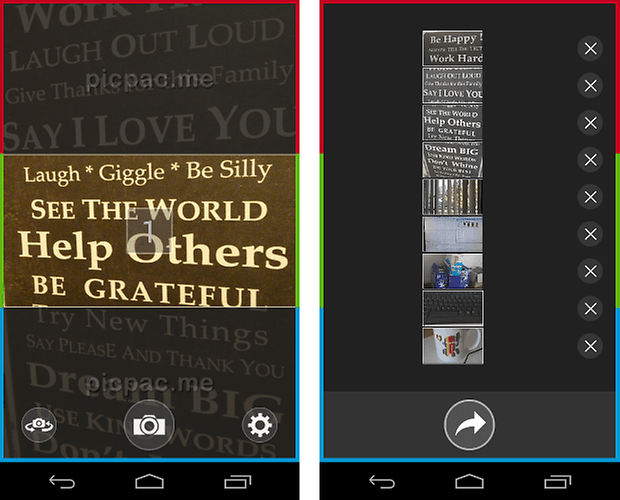 The idea is ridiculously simple: with just one picture, or rather 'triptychon' (a collage made of three pics), you're able to get a lot more from what's going on around you and better capture a person or an on-a-whim moment. In fact, PicPac Camera was inspired by Triptychs of Strangers, a Flickr photo series from the photographer Adde Adesokan who is all about getting to know strangers and trying to capture the essence of their personality in three vivid images.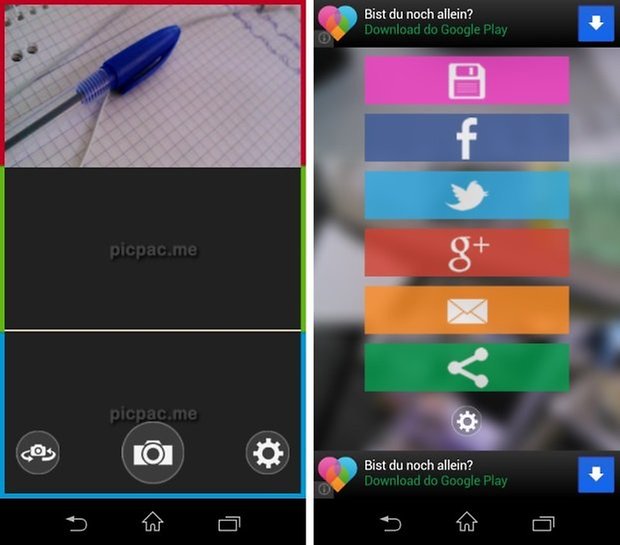 PicPac Camera can be installed for free from Google Play, but still contains ads. The social networking features to share your works is split up between a top and bottom banner. When finished your collages, the app will save the result separately as ''picpac.me'', so that the individual picture files aren't lost in the process.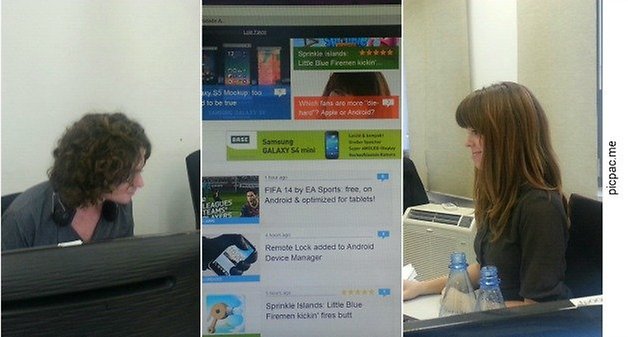 And like I mention above, the functionality is quite limited, however PicPac Camera does do the trick to fulfill its purpose for spontaneous photo shoots and collage-making fun, while also operating efficiently and quickly, no steep learning-curve involved.
Give it a try and tell us what you think!