[Picture] This is the Nexus Tablet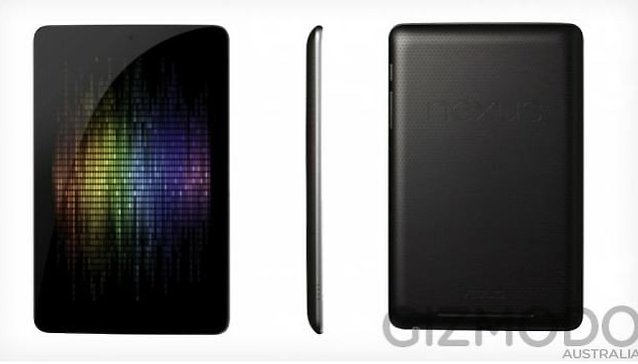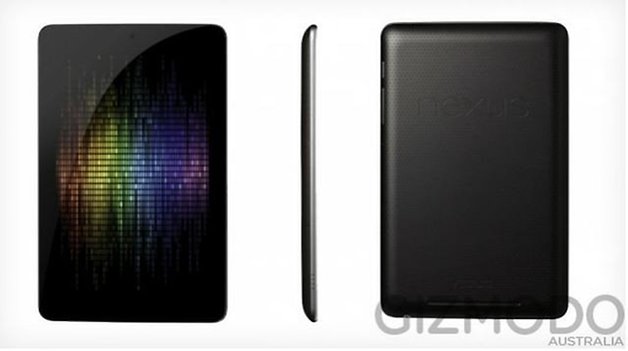 Gizmodo Australia has leaked an image from a training manual for the soon-to-be unveiled Nexus tablet and we've got to say this tablet looks DAMN sexy. The device feature a 7-inch display and will debut at Google I/O this week.
We've been speculating about the technical specifications and design of the Nexus tablet since May, but the rumors have been getting more and more substantial. First came evidence the tablet would be running Jelly Bean out of the box, and then more recently a Google employee confirmed to Android Authority that the device would be headed to Google I/O. Now Gizmodo Australia has confirmed al of these rumors – and more.
Here are the full specs Gizmodo apparantly found in the training manual:
7-inch 1280×800 IPS Display
Android 4.1 Jelly Bean (not confirmed to be 5.0 just yet)
1.3GHz Quad-Core Tegra 3 CPU
NVIDIA GPU
1GB RAM
8GB / 16GB Internal Storage
1.2MP Front Camera
8 Hours Battery Life
Wi-Fi a/b/g/n
NFC
Google is betting the combination of a higher resolutoin screen and greater processor speed will divert attention from the Fire, while the lower price point will attract folks who can't afford the new iPad. Jelly Bean should provide some of the flexibility found in Windows 8, but Microsoft's newest operating system will remain a formidable competitor. Possible Jelly Bean features include a landscape mode, dedicated file manager, Chrome browser and improved battery efficiency.
The training manual indicates the tablet will go on sale sometime in July, so this baby MUST be launching soon. If you're looking to buy an Android tablet, this is your best bet. Not only is it quite cheap (at $200, it's a real steal) but you'll be able to receive OS updates straight from Google with no manufacturer interference. If you've already got an Android tablet, this is the one to buy for your best friend – you know, the one who can't stop talking about the iPad. Show him there's a new sheriff in town, and his name is El Goog.