Pixel phone: Google, are you having a mid-life crisis?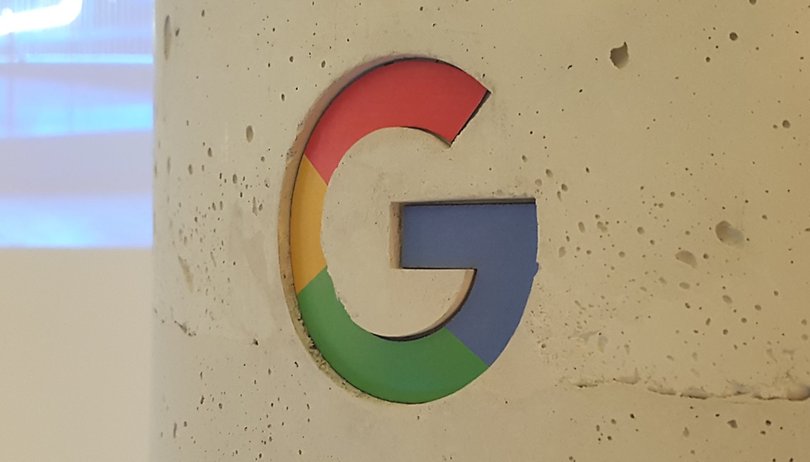 It was to be the largest Google event in the past eight years. An event the world would talk about for years to come. The expectations from Google were high in anticipation of the event. But what, exactly, did Google really deliver?
If Hiroshi Lockheimer, Senior Vice President of Android, Chrome OS & Play at Google should mysteriously tweet that in the future, starting 4 October 2016, people would no longer be using Android, well, of course the world would perk up its ears.
But did this Google event change anything? The Nexus, beloved by many Android fans, seems to already have been buried. In its place, the Pixel has been named as the successor for those who want to access the web on a smartphone. Additionally, shortly before the actual launch, several media reported that Android would be phased out, and henceforth be replaced by Andromeda.
Our editorial team was, appropriately, in turmoil. After all, we are AndroidPIT! The Google OS is in our DNA and we display it even in our name. If Google were to make a major announcement like this regarding the most successful mobile operating system worldwide, it would be analogous to Apple announcing it would ditch iOS and replace it with a Mac-based system.
What can one expect from a Google show?
Google events are always humorous. A little geeky, playful and never too commercial. One might get the impression that a couple of crazy yet ingenious guys are taking to the stage and presenting the "craziest shit ever." Things that are sometimes economically questionable, don't necessarily look great, but are simply a technological beacon.
But this Pixel show was different. It had its funny moments. The location was absolutely Google-like. It almost looked like the group had rented a university cafeteria and used the chairs that were there. Initially, it was acceptable – but it was not to be so for the entirety of the show.
This was not what we expected from Mountain View. It felt like it was trying to copy Apple at every nook and cranny. Superlatives were not spared on this day – neither in the descriptions of the Pixel phone ("amazing," "beautiful," "the best") nor in the price. Prior to the event, prices of about $400 or $500 had been predicted. Ultimately, it was revealed that the Pixel phone would be offered in the US at a price of $649. The most expensive option is on the market for over $850!
Google was not singing to its own tune.
Purely in terms of content, the show was not Google at all. Without wanting to make comparisons here: it looked, somehow, like how Sheldon Cooper might look if he had to sell life insurance. Or Yoda as a greasy used car salesman. Or just an Android DIY-er's iPhone.
And so, a number of unusually uncertain Googlers blustered to a handful of journalists and (at peak) nearly 300,000 live-stream viewers in Apple-esque superlatives about "the most awesome" and "beautiful" smartphones. Unfortunately, the prices were also cribbed from Cupertino, starting at $649 and nearly ranging into the four-digit range.
Google, WTF?
Have you forgotten who your customers are and who your target group is? Do you think it's that important now to be Apple?
I realize that this appears to be quite desirable, in view of stock market value. A few days ago, I even suggested that the Pixel phone was an attack on Samsung and an attempt to position itself as a flagship in competition with the iPhone. I stand by my words now more than ever. But can this strategy and this approach succeed?
Google's image is dominated by a love of technology.
This remains to be seen, of course. However, my impression is that Google is playing with fire and there are many reasons why it might get burned. Relations with ancestral Android partners such as Huawei, Samsung & co. likely are to eventually feel threatened by the new flagship. But Google will find its own image on the test bench. An image that was once dominated by a love of technology – and less of marketing superlatives.
It just doesn't suit you, Google. We're not buying it! In the same way that your geek friend suddenly becomes a loudmouth, just because he wants to impress a pretty girl. Namely, the way you, yesterday, stepped before the cameras and wanted to flirt with Apple fans.
However, they will probably blow you off. Despite a big mouth, you'll always remain the friendly – and maybe a little timid – geek. The one who had so many friends precisely because he was a good guy. Because he did not throw around superlatives but let his actions speak. Because he brought us all these technological advances and reinvented himself over and over again.
What opinion have you formed of the Pixel event?