Gadget of the Week: Plantronics BackBeat Fit Bluetooth headphones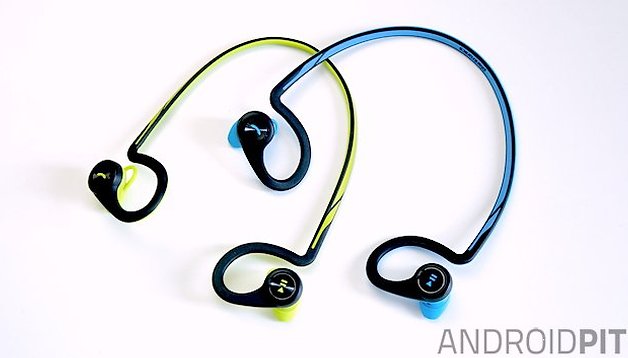 Celebrity endorsements aren't cool. You know what is cool: being asked to make the headset for a mission to the moon. That's where Plantronics' roots lie, so it should come as no surprise that the kind of audio you can expect from a Plantronics headset is going to be above average. But most of us have much more pedestrian objectives in mind when we look for a set of headphones, like a long lasting, comfortable, durable and wireless headset for the gym. This is where the BackBeat Fit comes in.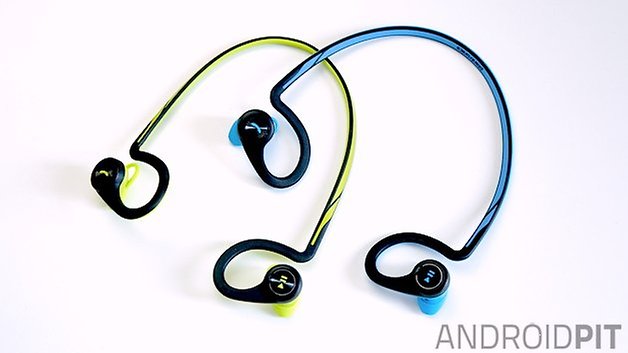 What is BackBeat Fit?
BackBeat Fit is the ''active'' evolution of Plantronics' successful BackBeat Bluetooth headphone range. The headphones feature a flexible rubber neckband and ear hooks for long-wearing stability and comfort. The neckband itself has reflective sections for increased visibility when running outdoors at night and the headphones are sweatproof. The in-ear molds can be micro-adjusted for a more comfortable fit and you've got full wireless controls for answering calls, playing music and even voice controling your smartphone.
How does BackBeat Fit work?
BackBeat Fit pairs to your smartphone via Bluetooth and can be paired with up to 8 different devices. Once the connection is made, controlling music, phone calls and voice commands can be handled completely via the headset. There is no additional app to install (although there is a firmware updater app in the Play Store). Battery status and recharge warnings are given audibly at critical moments or on command, and the effective Bluetooth range is around 10 meters. The BackBeat Fit is charged via a microUSB port beneath a water-resistant flap.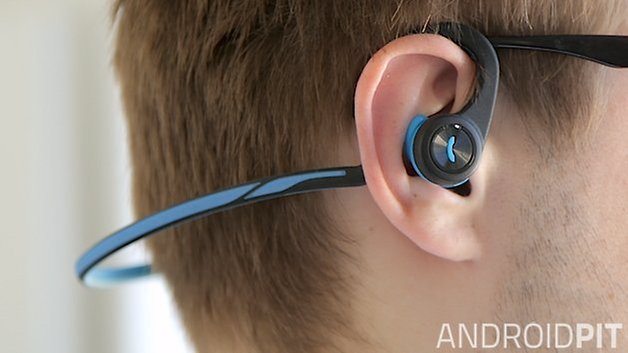 Why is BackBeat Fit so cool?
I've tried lots of Bluetooth headphones and I've had lots of pairing problems, dropout problems, audio problems and more. Sure, there's still the occasional Bluetooth stutter, which seems to be an unavoidable part of all Bluetooth headphones, but BackBeat Fit pairs every time and never drops out. The sound quality is, as you would expect, exceptional, with solid bass and mid-range and the volume control is independent of your smartphone, so you can get plenty loud enough too, which is particularly useful in a noisy gym.
But there's other things beyond audio quality and reliability that I like about the Backbeat Fit. For starters, they're really comfortable and never even look like falling off. I have pretty mutant ears but I can wear these all day without even noticing I have them on. Speaking of all day, BackBeat Fit will get you through a legendary eight hours of music playback on a single charge. That's enough to outlast even the longest distance runner and more than enough to keep me going for a long day of cycling too. Not bad for a headset that only weighs 24 grams.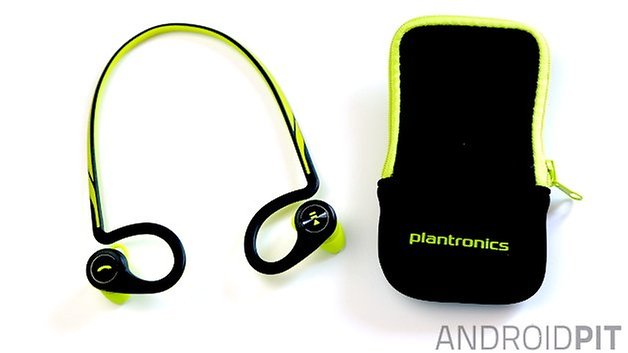 But what I like most is that they perform better than you'd expect. I've accidentally showered with these on around my neck and even run them through a laundry cycle and they just keep ticking. Sweat? No problem. And if an eight hour battery life (or six hours talk time) wasn't already impressive enough, if you forget to turn them off when your music stops they will automatically enter a deep sleep mode which can last for up to 180 days. It's great to know you can pick your Bluetooth headphones up after a week of not using them and know you've stil got some juice left. And all that, in my humble opinion, is way better than seeing Lil Wayne wearing a pair.
Plantronics BackBeat Fit is available in green or blue for 129 USD via the Plantronics website and Amazon.
Do you wear wireless headphones? What do you look for in a Bluetooth headset?