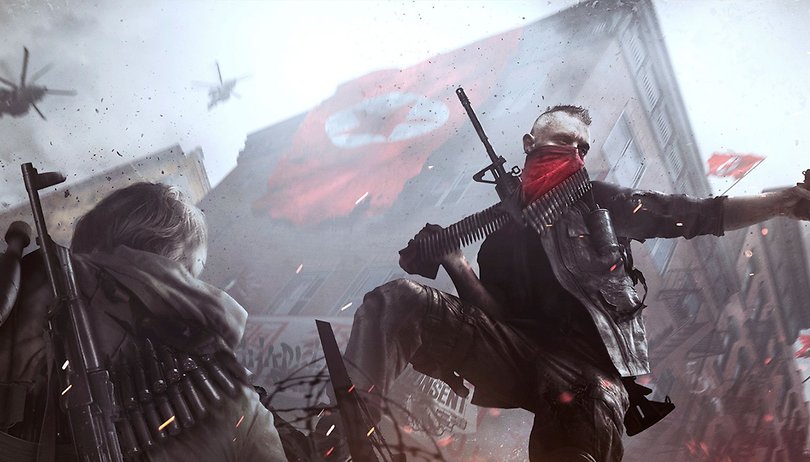 Play Homefront: The Revolution on Android Exclusively on NVIDIA SHIELD
Homefront: The Revolution, the anticipated follow-up to 2011's gritty first-person shooter, is now available to stream on NVIDIA SHIELD via GeForce NOW. A GeForce NOW membership (free for three months and $7.99 a month after that) allows SHIELD owners to stream a variety of high-profile PC games to their device via the cloud. Certain premium titles are also available to purchase separately including Homefront: The Revolution.
The opening conceit of Homefront: The Revolution is that players find themselves in an entirely untenable situation. Philadelphia has fallen to the invading forces of the Korean People's Army (KPA) and has been subjugated by a combination of force, surveillance and fear. The city's situation seems hopeless and even more so in light of the fact that Philly's citizens face an army of oppressors whose weapons are biometrically locked out. Simply attacking the enemy and stealing their firearms is not an option.
Guerrilla warfare at its most ingenious
The solution to the problem lies in the age-old American pioneering qualities of resilience, resourcefulness and ingenuity. We can't steal the enemies' weapons? Heck, let's make our own. Step one involves exploring the environment in order to secure a base of operations, setting up a series of safe houses and scavenging for old arms caches and other bits of equipment that might prove useful in building up an effective armory.
The result is a modular system of weaponry within which players can adapt basic weapons to make them fit a number of different purposes. For example, a shotgun can be made to fire like an automatic weapon, or become an incendiary launcher. A simple rifle can be silenced and have a makeshift scope attached to turn it into a sniping tool. The best part about this weapon system is that you can instantly swap out parts even in the heat of combat, twisting a muzzle break and scope onto your firearm to rapidly adjust your approach to any given situation.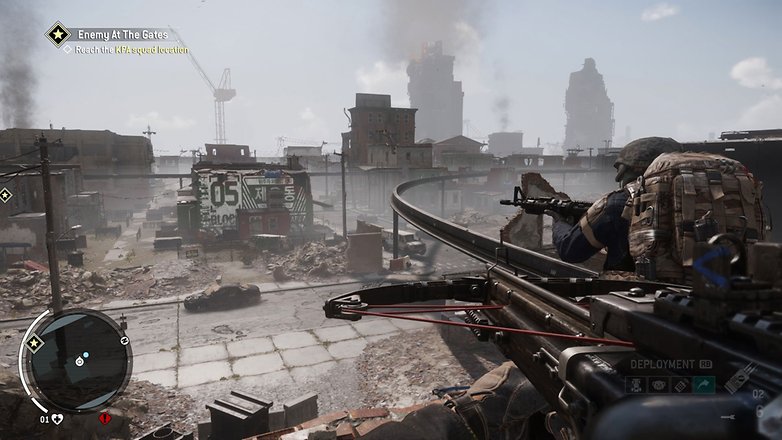 Tools of the Trade
Also in your favor is access to the Guerrilla Toolkit. This consists of four different types of devices that you can use in the field to gain an advantage over the enemy. Incendiaries, as the name suggests, give you the ability to start fires. Whether that's Molotov Cocktails, timed firebombs or other incendiary weapons. These are great weapons to use against enemy groups of personnel.
Second come IEDs. These are particularly useful against heavily armored enemies (tanks, Humvee-style vehicles and the like).
The Hacking Tool is a magnificent piece of equipment allowing players to take out security cameras but also take control of drones and gun turrets and turn them against the enemy forces.
Add to that distraction devices and radio-controlled model cars that you can send into enemy territory with bombs strapped to them and you have an almost limitless arsenal of improvised weapons that you craft in the field.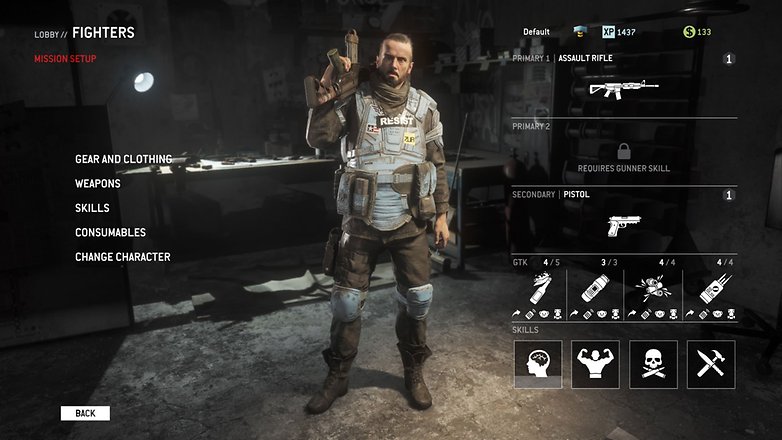 Homefront: The Revolution is a gritty story of survival played out against seemingly insurmountable odds. The game relies on the player's ingenuity and cleverness, rather than brute force and ignorance, to prevail and save the day.
Stream Homefront: The Revolution on NVIDIA SHIELD via GeForce NOW for a special launch price of $44.99, which is 25 percent off its regular full price. Buying the game on GeForce NOW comes with a key to download the game on PC at no additional cost.