Pocket for Android Updated with Text-to-Speech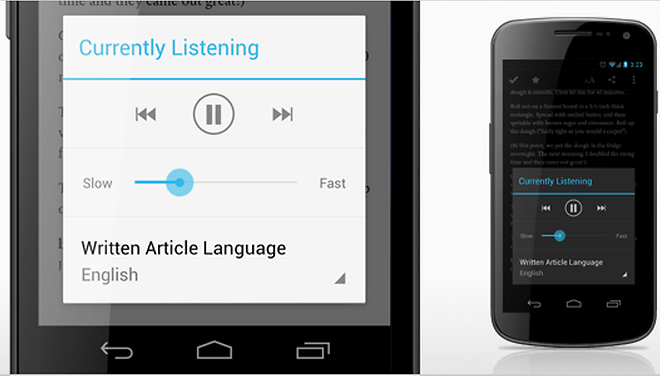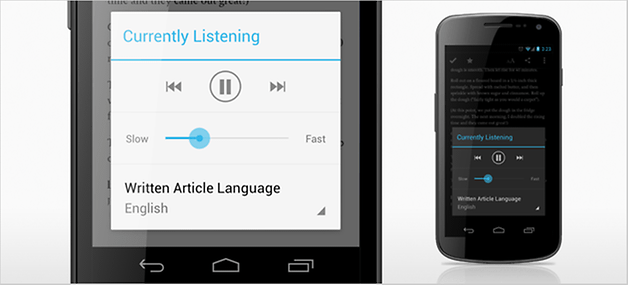 Pocket– everyone's favorite app for reading web content while offline – just received its biggest update yet. Now, the app will read you whatever text you save in it, so you can enjoy articles as podcasts.
For those folks without a clue, Pocket is a fast and easy way to store webpages for easy reading later. It works on Android, iOS and even via a web app. I love to read NYTimes and Tech Crunch articles on the app when I'm on the train, since I can save them via WiFi from the previous night and read them later without eating into my precious data plan.
But if you're nodding off in the morning, you can now simply plug in your headphones and Pocket will read you the text. All you have to do is open the app and click "listen." The app even supports languages other than English.
The company was able to add the function easily to the Android version of their app because Android's OS simplifies the entire process of speech-to-text, according to a blog post by Pocket. The feature is rolling out exclusively to Android owners so now, giving the tech edge to Android once again.