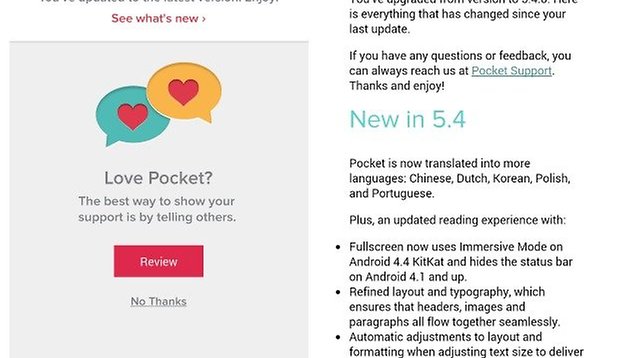 Pocket update brings immersive mode and more language support
Pocket, the offline reading app for Android has just been updated which takes advantage of KitKat's immersive mode, which pushes system bars off screen and floats your navigation buttons above whatever it is you're doing. The update also brings additional language support and some other reading optimization goodies.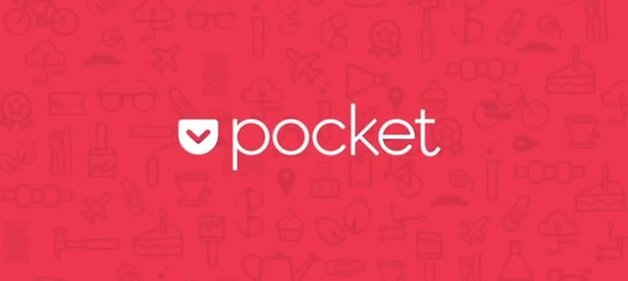 The update to version 5.4 should appear automatically on your device in the very near future, and you'll get a splash screen announcing the update along with a changelog if you want more information. For the lazy, you'll get immersive mode on KitKat devices (and hidden status bars on Android 4.1+), providing you with a much nicer reading experience, and a ''refined layout and typography'' and ''automatic adjustments to layout and formatting when adjusting text size to deliver the most readable view''.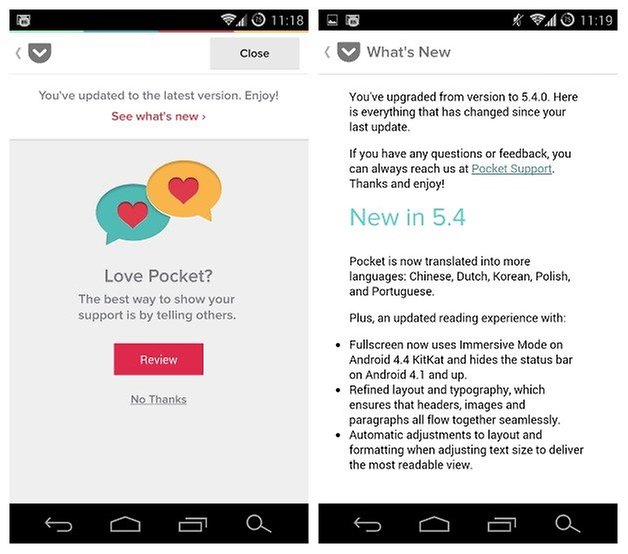 Pocket now also supports Chinese, Dutch, Korean, Polish and Portuguese languages. If you're the kind of on-the-go person that always intends on coming back to an article later on and then completely forgets about it, Pocket is the perfect reminder. Simply share anything you come across to Pocket and have it ready for offline reading at your leisure.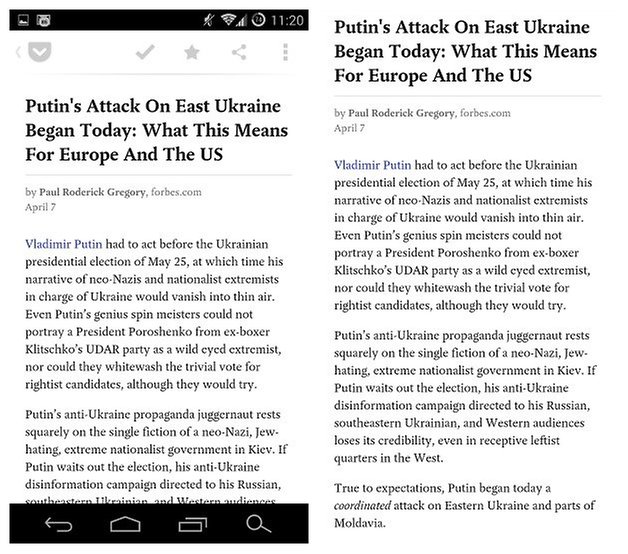 Check out my list of three apps to improve your web browsing experience on Android as well as other awesome offline apps for Android.
Are you using Pocket? What other offline apps do you recommend?