Watch Pokemon Episodes for Free with PokemonTV for Android This next app isn't for everyone. In fact, one could argue that it's for a very niche group. I'm still going to cover it though because the associated content had a tremendous impact on my generation. Hell, it still has an impact on younger generations today.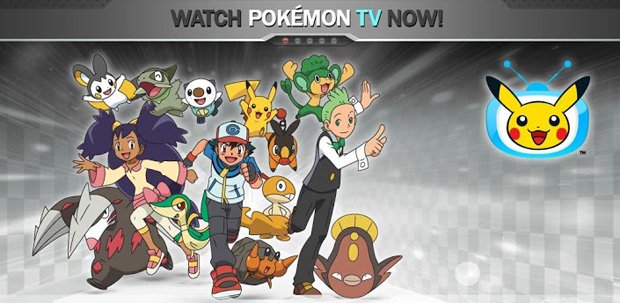 The official Pokemon company released an app that lets you watch episodes of Pokemon right on your Android. That's right. It's essentially Pokemon to go. If you don't like the Pokemon cartoon, or anime in general, then you can see why I said earlier that it's targeted towards a very niche market.
The beauty of PokemonTV, is that it works exactly as advertised, and most of all- it's free. You just need to download and install the app, launch it, and you'll be watching Pokemon in no time.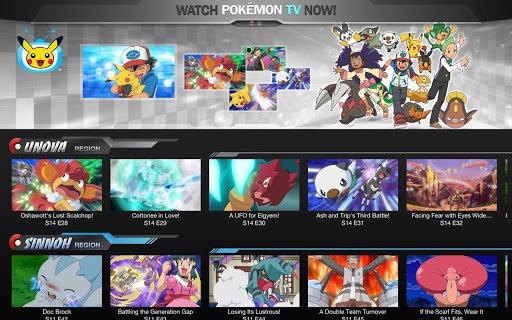 Apparently, the featured content is going to change over time. New episodes will arrive weekly, yet it's still unclear as to whether or not the older episodes will be phased out.
The only real negative to the app is that it doesn't contain the entire Pokemon series. There are still quite a few episodes missing, namely those from the first season. Perhaps more episodes will be added, and those currently available will remain? One can only hope, right.
If you know all there is to know about the series, you'll be pleased to find that the content is separated in regions, each of which is comprised of ten episodes. Considering each season of Pokemon featured a different region, that's how they're pretty much separated.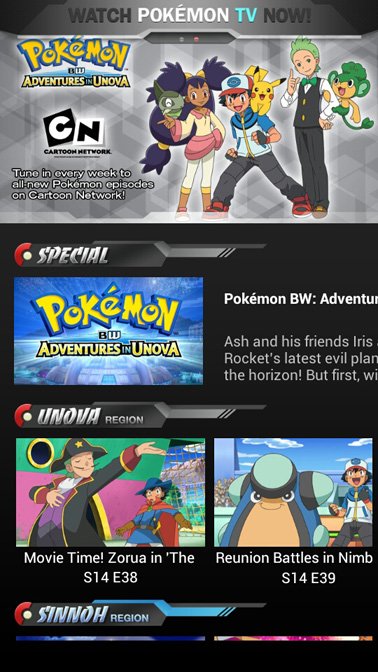 The featured regions include the following:
Kanto
Johto
Hoenn
Sinnoh
Unova
I'm sure you can count, but just for reference, that adds up to fifty episodes which are currently available (again, ten for each region). For a free app, that's not too shabby at all. Ten, of those fifty episodes, are even dedicated to original material from Pokemon Black & White Adventures in Unova.
Regardless of whether or not you were a fan of the original cartoon, Game Boy titles, or trading card game, you'll surely find something enjoyable in the Pokemon TV app. It certainly takes me on a trip down nostalgia lane. While watching episodes, I'm instantly transported back to the late 90s when I was much younger.
PokemonTV is available over at Google Play for free. If you were ever a fan of the Pokemon series, or happen to be one now, you might as well check it out.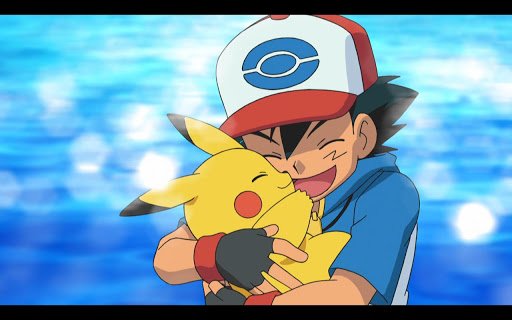 I'd still genuinely love to see the Pokemon games rereleased for Android, like what Square Enix is doing with the Final Fantasy series. Can you imagine playing Pokemon Red or Pokemon Blue right on your Nexus 4? Better yet, imagine playing the Pokemon games on your 7-inch or 10-inch tablet? Yes, please!
For now, we'll just have to live with only watching episodes of Pokemon. Of course, there's always the option to play the old Pokemon games with an emulator.
What do you think of PokemonTV? Do you have any interest in watching Pokemon on your Android?