Poll: What do you think is the best smartphone of 2013? It seems that every year, smartphones are getting to be way more innovative and it's hard to keep up with the flood of Android handsets being flung onto the market. Though there are many, only a select few can be found within the elite of the high-end phones, like the HTC One, Xperia Z1, Nexus 5 and LG G2, to name a few....but which one is the best?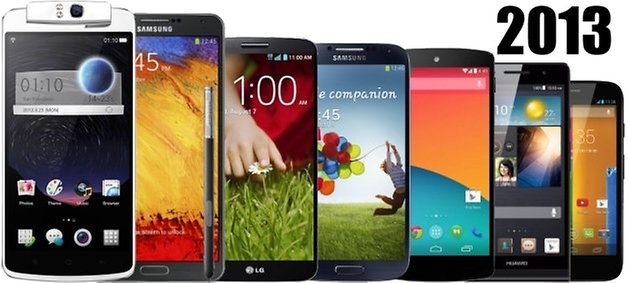 Tell us which smartphone you think is the best smartphone of 2013? If you want more information on each of them, we have a fully-fledged hardware page for each, including hands-on reviews, however it's more than likely that you already know which one you consider a winner (if your choice isn't there, please enter a comment below).
In the coming weeks, we will have our own best smartphones of 2013 list, so stay tuned!