Poll results: Black Friday's no big deal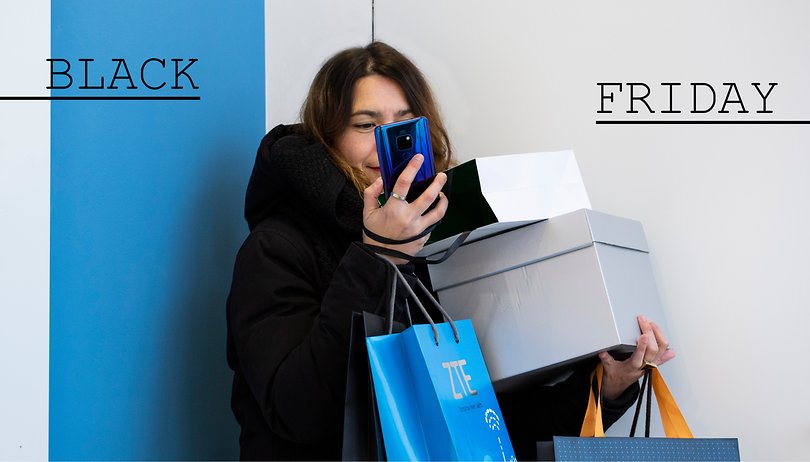 Thanksgiving is upon us, and with it come the busiest shopping days of the year- Black Friday and Cyber Monday, beloved by shoppers and sellers and the dark dread of retail and support workers. Naturally, it's a time that many tech enthusiasts mark in the calendar with an eye to buying that coveted new gadget...or is it?
In our poll, we asked you whether you were going to buy some tech products during the holiday sales, and if so, what kind. But almost half of AndroidPIT readers didn't plan on buying anything at all. 30% just didn't have their eye on anything, whereas 17% expressed disdain for the very concept of Black Friday, finding it too gimmicky. The remainder of naysayers just weren't happy about the discounted prices.
Rusty. H recommends to wait until after Christmas for the best sales - and he's got a point. Prices will be better, even if you've missed the chance to put that product under the tree! Meanwhile, over in Romania, Sorin laments that the best deals advertised just run out of stock way too quickly.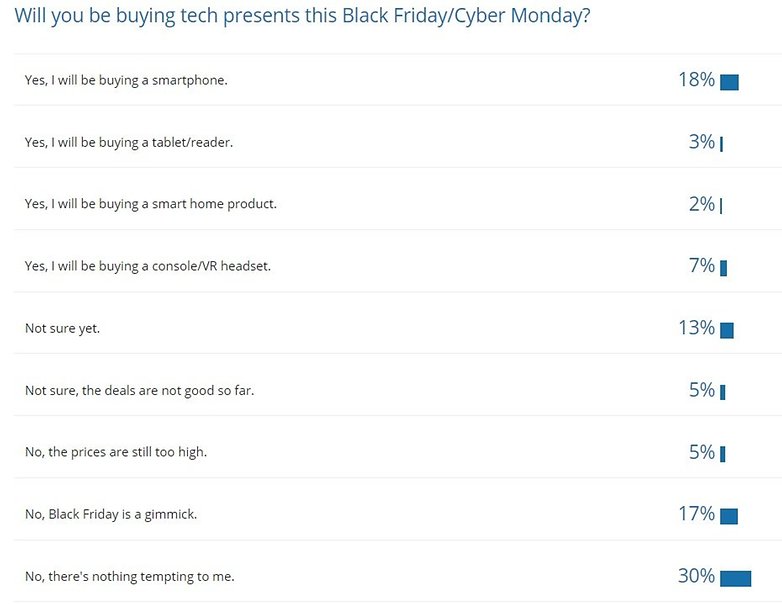 Of those who did buy something, the most popular option buy far was the smartphone. Personally, I was tempted by the Samsung Odyssey + deal, especially with VR games also being discounted.
If you did buy a smartphone or other device, what did you choose? If you forgo Black Friday and Cyber Monday, when do you think is the best time to buy tech?