The hardware specs you really care about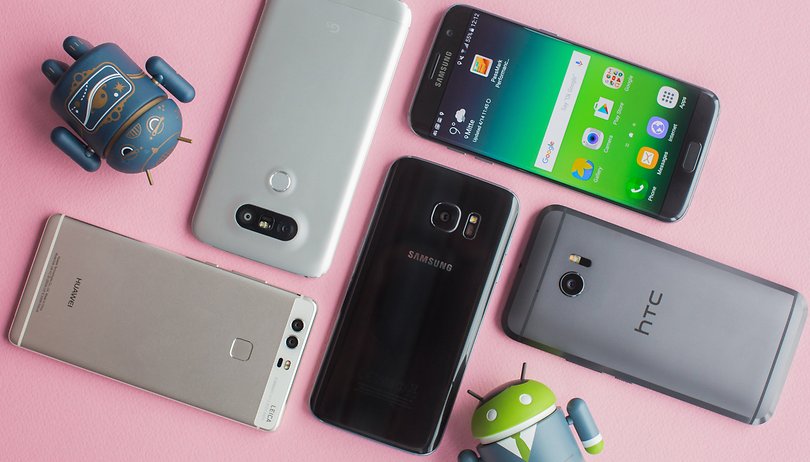 We're back with the results of our second poll about your ideal smartphone. In the earlier poll's results, we found out what your perfect smartphone looks like, and now we know exactly what you want it to have under the hood, too. Check out the results below.
Smartphones are highly personal devices, and they should suit you both inside and out. The design your phone shows the world needs to reflect your style, and the inner hardware needs to have good enough performance to keep up with your lifestyle, without breaking the bank. Tastes, priorities and needs tend to vary widely, so we created this poll to find out what our readers consider most important in terms of specs, and we now have the results from hundreds of AndroidPIT readers' votes.
For the biometric unlocking method, 84% prefer some type of fingerprint scanner over an iris scanner, facial recognition or no biometrics at all. Of the two types of fingerprint scanner, the traditional style was more popular than the in-display fingerprint scanner, with 53% and 31% of the vote respectively, likely because in-display technology has yet to be widely adopted. In terms of placement, 41% think it's best on the rear, 29% say on the front under the display, 23% say in-display and just 7% think it belongs on the side.
Bearing in mind that it can make water resistance more difficult, 64% responded that they don't think the ideal smartphone should have a removable battery. 36% are still holding out for the removable battery though, making this still quite a controversy, even in 2018 as removable batteries become harder and harder to find in new smartphones.
For sensors and compatibilties, there were three options given: Bluetooth, NFC and infra-red. The former won by a long shot with 76% of the vote. Just 17% are excited by NFC, and hardly anyone chose infra-red.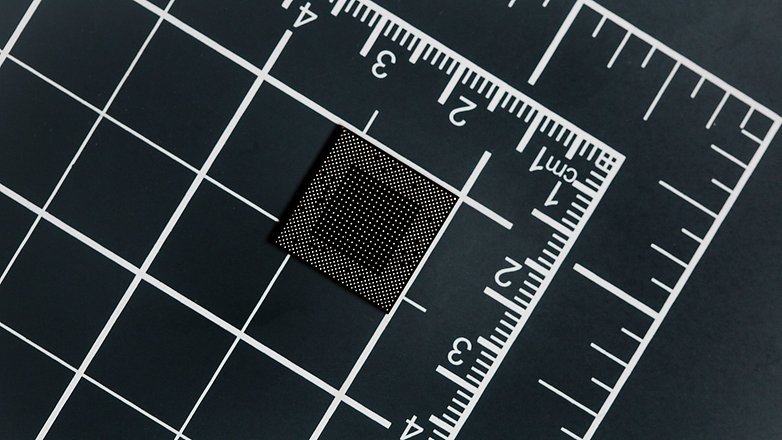 Having plenty of storage seems to be a big priority for our readers. For internal storage, only 9% said 32 GB was enough, while 40% need 64 GB, 33% need 128 GB, and 18% need a whopping 256 GB. When it comes to removable storage, 70% think a microSD slot is a must-have, too.
Dual SIM compatibility is also important for AndroidPIT readers, with 43% needing dual hybrid and 25% needing dual non-hybrid. Just 32% are alright with limiting themselves to a single-SIM phone.
Let's talk about power. There's a nearly even split between those who want a larger battery capacity and those which think optimization is enough. 50% wanted a battery with over 4,000 mAh, 43% would opt for an optimized smaller battery and 7% aren't bothered either way. When it comes to charging method, fast charging is king with 58% of the vote, plus another 35% want a combination of both fast charging and wireless charging.
Finally, when it comes to the processor, it's Qualcomm or bust with 62% if the vote. 24% said brand doesn't matter, while 9% went for Samsung's Exynos, 5% went for Huawei's Kirin and just 1% went for MediaTek. When it comes to performance, our readers won't settle for less than a smooth ride: 50% want top of the line performance, while 48% are fine with a mid-range as long as it's optimized and has no hiccups.
To sum it all up, AndroidPIT readers' perfect smartphone hardware configuration consists of: a mid-to-high end Qualcomm processor, a non-removable battery with fast charging, more than 32 GB of internal storage with microSD, Bluetooth and dual SIM compatibility, and a classic rear fingerprint scanner to unlock it.
Do you agree with the results? Let us know your thoughts in the comments.