Poll results: it's time to upgrade from KitKat
The results are in: most of you who are running KitKat on your phones think it's time to upgrade. We asked the question in a poll last week and the results were close, but decisive. Read on for the details.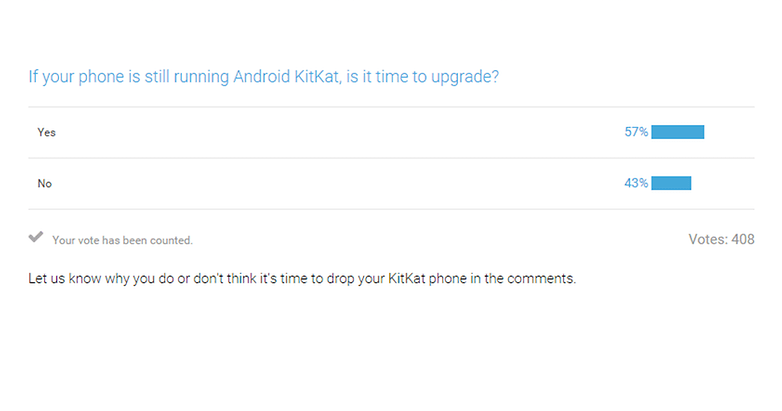 Of the 408 voters in this poll, 57 percent of you said it was time to upgrade from KitKat. This is interesting considering the OS is more than two years old. But does it still have the functionality and app support Android users need?
With 43 percent of you voting to keep KitKat, it seems so. There wasn't such a big gap between each side of the vote. Now that Marshmallow is rolling out to new devices, KitKat is getting a bit dusty. But it seems that, even though many of you are planning to upgrade soon, there is still plenty of life left in Android 4.4.
It looks as though we can expect KitKat to stick around for a while longer.
Check back at AndroidPIT for more polls this weekend and don't forget to cast your votes.