This is the smartphone design AndroidPIT readers want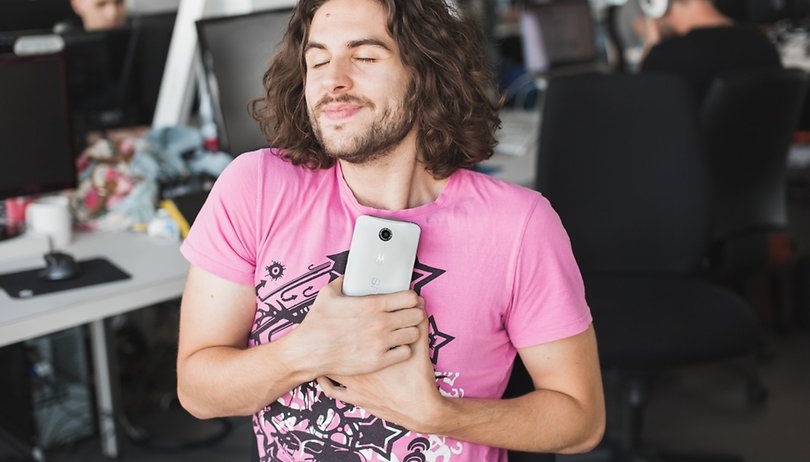 In last week's poll, we asked a grand total of nine questions on which design and external aspects you prefer in a smartphone. Now, we're back with the results. Here's what the ideal smartphone would look like according to AndroidPIT readers.
Since there were already so many questions in last week's poll, we limited ourselves to only asking about the external aspects of a smartphone. We're saving the internal specs for another poll later. That being said, here's what you said you want most in a smartphone.
The results
For the color, the majority (64%) want something darker, like black, grey or dark blue. The second largest group, with 17% of the vote, doesn't mind what color their smartphone is. The least popular colors are light colors like white or silver with only 8% and bright colors like red or green with 11%.
For the finish material, the clear winner is metal with 56% of the vote. Metal is followed by plastic with 18% of the vote and glass with 14%. I would guess that plastic beat glass not because of looks, but because of durability. 9% of respondents weren't bothered by having any particular type of finish, and only 3% were interested in having leather or similar fabrics on the back.
Here comes the big controversy of 2018, the notch. The majority is traditional, since 64% say they want no notch. 31% of readers don't care either way. Only 5% actually want to have a notch.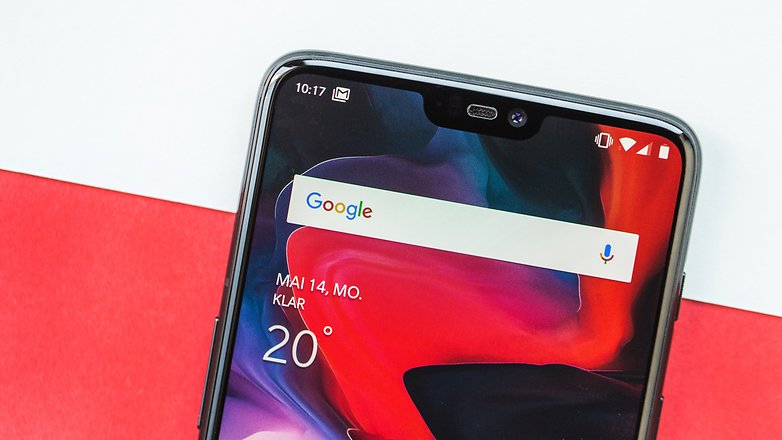 The best display technology, according to our readers, is Super AMOLED, which got 61% of the vote. If you have to make compromises on a device, it seems most don't want that compromise to be with the display. Super AMOLED was followed by plain old AMOLED with 15% of the vote, and 13% just didn't care about the display. The rest of the vote went to IPS and TFT with only 10% and 1% of the vote respectively.
When it comes to audio, stereo on the front was the most sought-after configuration with 61% of the vote. The second most popular option was to have stereo on the sides, which got 17% of the vote. Another 16% didn't really mind about the speaker type or placement, and all the other options got less than 3% of the vote.
When it comes to built-in protection, 71% of readers want to have a waterproof and dust proof smartphone that has some type of drop protection. It seems that level of protection has already become the new standard. 18% need only waterproofing and dust proofing, while just 6% need splash protection and another 6% don't care.
For the charging port, 84% want to have USB Type-C. So it seems Micro USB is on its way out of favor for good, with only 11% of the vote. Only 5% don't care what type of charging port a phone has, and just 1% want to put up with proprietary or exclusive ports.
Manufacturers are having a hard time convincing users to get on board with the forced no-headphone-jack trend. A vast majority want to have a headphone jack on their smartphones still, with 49% saying they want a headphone jack and HiFi and 31% saying they want a regular headphone jack. For the minority who want no jack, 9% want a Bluetooth headset included in the box and 2% want an adapter in the box. Just 10% don't care whether or not there is a jack.
Conclusion
To sum it all up, according to AndroidPIT readers, the perfect smartphone has a metal finish in a dark color, a Super AMOLED display with no notch, a front stereo speaker configuration and HiFi headphone jack, with USB Type-C for charging, plus water, dust and drop protection.
Does this match with your idea of the ideal smartphone? Let us know in the comments!