Poll results: we still love our Android tablets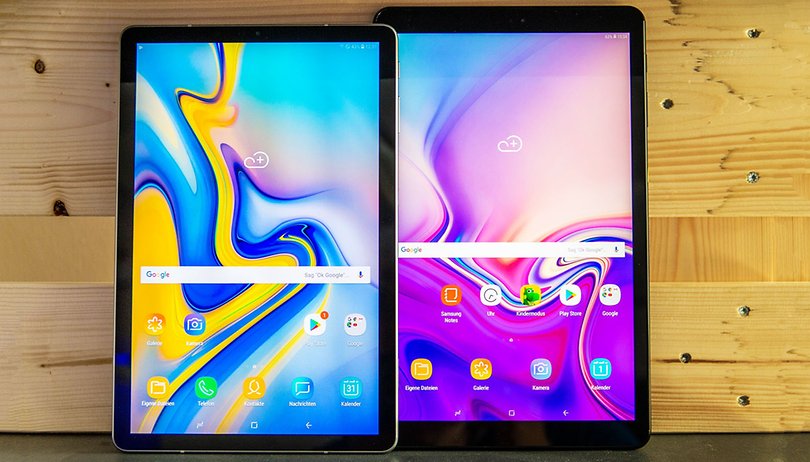 It is easy to dismiss tablets as a trend that's on its way out, if you only look at the market statistics. Tablet sales have been in a slump for years on end, but our readers tell a different story. When we asked if they still use these Android devices, the commenters expressed not only that they still find them practical, but they use them for a variety of tasks.
Let's have a look at the poll results first. The brand that has captured the most hearts is unsurprisingly Samsung, with 44% of poll takers owning a tablet from the Korean manufacturer. Lenovo and Huawei, however, don't bask in the same popularity. Only 6% and 5% of you, respectively, own a device from the two Chinese brands - even the relatively unpopular (on AndroidPIT) Apple iPad ranks higher at 7%.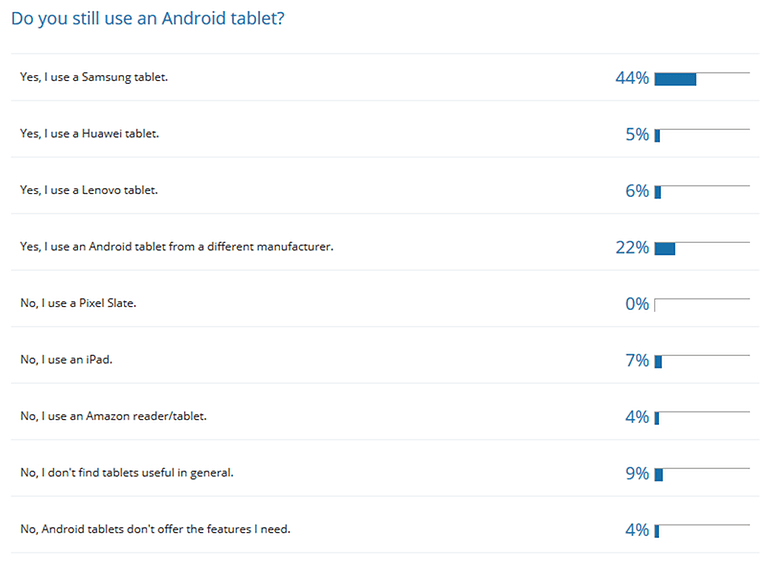 Unsurprisingly, the Pixel Slate sits at 0 % - a relatively new (and expensive) device, which is still only available in the US, Canada and UK.
However, the comments give us a better insight on why readers still love their Android tablets so much. David Turner shared that tablets will always be more comfortable for him, because his eyesight is getting worse, while his PC is reserved for serious tasks only. Mark G also told us that he uses his Samsung Tab S4 for as a desktop replacement and for online shopping. Storm, on the other hand, went as far as saying "My tablet is my most heavily used tech item."
There was also a lot of enthusiasm for Windows/Surface tablets, with Marco Sarli sharing that he uses it "mostly as a reader and for some light browsing and mail or taking it with me if I travel". However, there also was a common concern among our audience - lack of major updates from Android manufacturers on tablets. This is definitely an issue has been brought up before and that will continue to affect sales.
Finally, many among you told us that you use older devices, pointing to a difference in smartphone and tablet trends. While many are still happy to trade their old phone in for a newer model every year or so, that doesn't seem to be the case with tablets. They're here to stay!
What do you think? Do you agree with the readers' comments and the poll results? Share your thoughts.