SMSZombie Virus: This is One Porn App You Don't Want to Download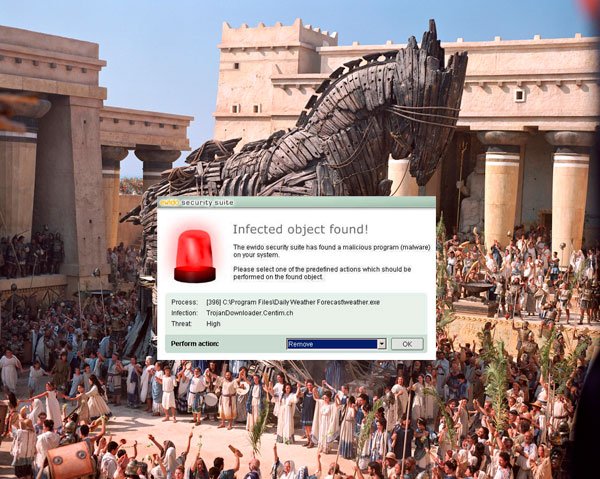 Strangely un-erotic porn apps are the latest targets for a resiliant strain of computer viruses currently spreading around many Chinese Android phones. The new virus has been found in several lame-sounding apps. According to SecurityWeek:
One such example is an app called, "Android Animated Screensaver: Animated Album I Found When I Fixed My Female Coworker's Computer", as well as others using similar titles...
I'm sorry, I just have to pause here. So let me get this straight...this is the most erotic-sounding app you can come up with, Chinese developers? Really? "An album you found while fixing a female coworkers computer"? That's like me uploading a basketball game under the title "Sportgame I saw once on TV as child while eating a banana...Heeeeeeeee! [I swear I'm not virus]"
But, of course, as titilating as this app sounds, you should resist the temptation to download, for the virus hidden within it instantly makes your phone go berzerk, gobbling up all your financial data and just acting like a general dick. "The virus payload [ewww] is delivered within a file called 'Android System Services," according to some security company called TrustGo (nice name, bro).
If the evil "Android System Service" is installed, you can't really stop the app from destroying your life because you only have two options: "accept" or "cancel," and when you click "cancel," it just asks you again if you'd like to "accept." Times infinity. (Blaarrrgh!)
As well as authorizing payments from user accounts in any amount it pleases, thie virus also reads your SMS and acts like it owns the place. I don't want to beat a dead (Trojan) horse here, but really don't download apps with weird names. Just don't. I also wish I could stop writing these kinds of stories but with so many different app stores out there, it seems like it's an impossible job for every single one of them to scan for viruses. Thankfully for us, this particular virus is contained in China but it still just sucks. I know you like apps but be careful guys and gals! It's a vaguely erotic – but very dangerous – world out there!