Porn Industry Wants to Strap On Google's Glasses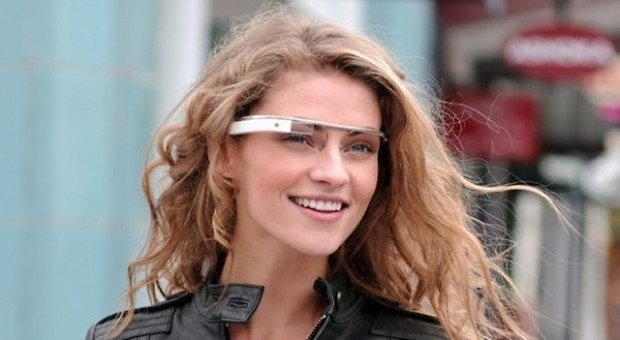 Steve Jobs once said, "Android is for porn." Why yes it is, and we'll take that as a compliment! While Apple's Disneyfied ecosystem doesn't allow for adult apps, Android has always had a sleazy side. Now, the porn industry is turning its eyes to Google's newest contraption, Google Glasses, to further energize their industry. While the glasses aren't available yet to folks outside of the Google I/O conference, a few porno companies are already dreaming up future sexytime uses for the device. One obvious use would be to record POV pornography using the glasses' camera.
Pink Visual's Quentin Boyer told PCMag that "a device that allows you to shoot high quality video in a truly hands-free fashion will make shooting POV porn that much easier," while a spokesperson for MiKandi – creator of Android porn apps – told indutry publication XBIZ, "we're already dreaming up ways to use the glasses to get shots (sex-related and otherwise) that just aren't feasible using a traditional camera setup."
MiKandi is also interested in using the Glasses to provide useful information and interaction during a date. "For instance, when looking at a wine list, it might find an old tweet from your partner praising a particular wine," a spokesman said in an email. Sounds nice, and just a tad creepy.
Since MiKandi has reps at I/O, it's likely the company will get their hands on the device soon. The future of porn sounds promising with Google Glasses in tow!