 Prince Of Persia Classic Heading To Google Play In 7 Days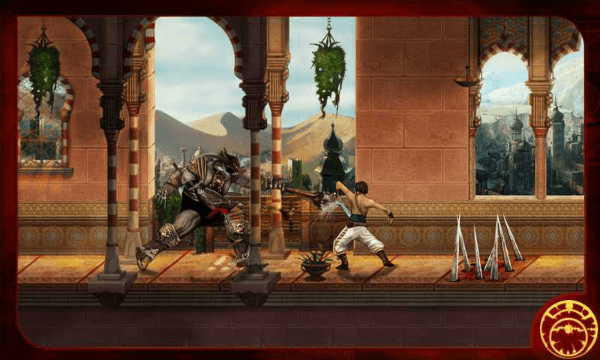 A Ubisoft Rep recently dropped by the Droidgamer forums today to spill the beans on their next Android title, Prince of Persia Classic. The game will officially be released on September 13th, will run on all Android devices with Android Froyo (2.2) and higher, and should play nice with both phones and tablets.
Feinicks, the designer for the title, also shared some features of the upcoming game:
Multiple Game modes
- Normal
- Time Attack
- Survival
Tips and tricks to beat the game
Revive
-Don't fear death! Use the Revive feature to instantly avoid it.
Butterfly Toggle On/Off
-Follow the butterfly for assistance through the game, or find the way for yourself.
Customizable controls for comfort
High Definition graphics
Share with friends through Facebook and Mail
Leaderboards and Achievements via Papaya
Droidgamers also reports that the title will integrate with Papaya Mobile for achievements and scores. We don't have information on how much it will cost, but if you have questions, be sure to head over to the DroidGamers forums for more info.
Prince of Persia was an awesome console game (not every part), and I'm very interested to see how this classic title will play on Android. From the screenshot, it appears to be a 2D-ish jump and run game (with HD graphics confirmed), which really makes me curious to see how the survival mode will work. The title has been available for the iPhone for a while now, and it's great to see it finally hitting the Play Store.
So many games, so little time.
Picture credits. Droidgamers