Pushbullet: reply to text messages from your PC using any SMS app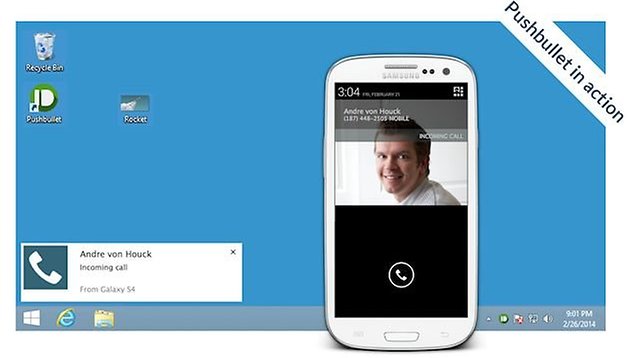 Pushbullet, a free Android app which automatically shows you your phone's notifications on your PC, recently started allowing you to answer to text messages right from your computer with EvolveSMS, among other SMS apps which were subsequently added. Now, with a recent update (version 14.8), you can reply to all text messages from any SMS app.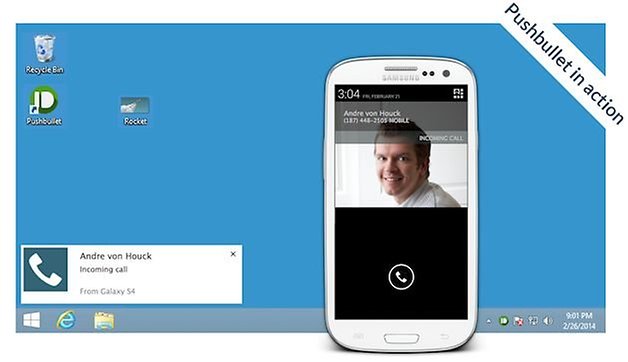 If you happen to have installed the Chrome plugin or Windows Program for Pushbullet and are using version 14.8 of the app, then you'll likely now be able to see a new reply button in the pop-up text message notification window on your PC. When you press on this, you can do exactly what you've long been yearning to do (we certainly have): type in an answer right then and there and press enter to send it off.
The concept of being replying to a message (and not just reading it) on your PC is really great and super useful. In the past when you could only do this with EvolveSMS, this limited to the scope at which this new feature could be used, but now no text message needs to go unanswered (unless you want it to) since any texting app works. I for one had no issues when replying to a Hangouts text message while testing out the new function.
How to setup Pushbullet
Install the app on your Android device.
Get Pushbullet installed on your computer by signing in to pushbullet.com and following the instructions there.
After you have signed in, select to get Pushbullet on either Chrome, Windows or your device.
That's it! You'll see be seeing pop-up windows from apps that you can hand-choose.
Have you tried replying to a message with Pushbullet on your PC? Did it work for you?