Qeexo Hearing Touchscreens So your touchscreen can only sense your touch? Well now the good people at Qeexo are changing everything by given their touchscreens ears, ears that will be able to sense vibrations from your interactions.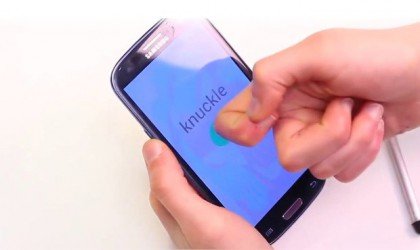 Touchscreens by definition have always had one input method, touch. That is all about to change though with developments from the good people at Qeexo. The new development is attempting to give the sense of hearing to a touchscreen panel.
There has been little real development in the touchscreen field since the days of the first touchscreens. Screens have become larger and the picture sharper but the field has lacked any real developments.
Qeexo have development technology the named "fingersense". The technology makes use of a small acoustic sensor to pick vibrations as you interact with the screen. The screen senses vibrations of the users touch, swipe and tap. So what makes this so interesting?
"Fingersense" will allow your touchscreen to know the difference between an icon being tapped by your finger and with your knuckle. So for example a finger touch could open up an application, while a knuckle tap could open the application's setting menu. It is easy to see how this technology could greatly reduce admin on a smartphone, which processes being quicker and simpler. The applications of the technology are virtually endless.
This is an interesting new development in the touchscreen industry and I can't wait until it comes out in a functional device. Needless to say that with all the developments surfacing at the end of 2012, 2013 promises to be an interesting year for smartphone releases.