Unlocked Quad Core Galaxy S3 Hitting The US With New Colors "Soon"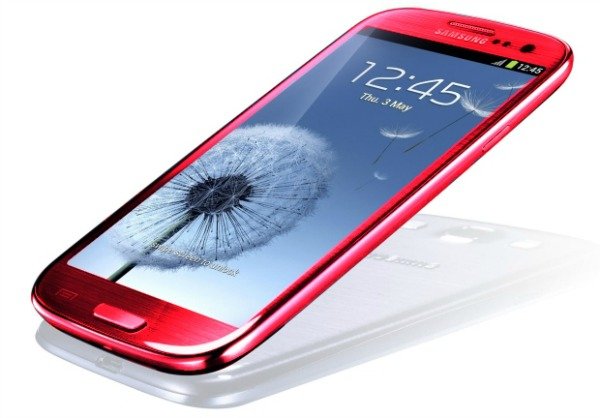 Well this certainly is interesting. If you live in the US and have already purchased a dual core Samsung Galaxy S3, this news could be a bit upsetting. The US versions of the HTC One X and Galaxy S3 both shipped with dual core processors in order to ensure LTE compatibility, and many people were disappointed that they wouldn't have the option of getting their hands on the Exyos 4412 powered quad core version of the GS3 that shipped internationally. But that's apparently about to change, as a quad core version with new color options is reportedly heading to the United States "soon".
Up until now, Americans had no way of purchasing a quad core GS3 in the US. But now, Samsung is apparently launching an unlocked version, which appears to be the same i9300 version that launched internationally.
A leaked image shows that the quad core powered phone will sell at Best Buy for a whopping $800, which is certainly no small chunk of change. AT&T will offer an exclusive "Garnet Red" colored device, and the rumors we're hearing say that more color options will be coming to consumers soon.
Benchmark wise, don't expect the quad core device to complete dominate the dual core version. For single threaded apps, the dual core Snapdragon version will perform better, and for muli threaded applications, expect the quad core version to perform better. In most cases however, the quad core Samsung Galaxy 3 is top dog, and easily bests the Tegra 3 powered Transformer Prime and international HTC One X in most benchmark tests (which certainly don't mean everything).
I'm curious to to know how US consumers who have already purchased the dual core version feel about this. Do you find it a bit unfair that this option comes now? Would you prefer having the quad core version, or is the dual core version getting the job done? Would you even pay 800 dollars for this device? What do you think of the prospect of having new colors?
I know that many users were a bit upset when they discovered that the US wouldn't receive a quad core GS3, and I find it a bit unfair for consumers who went ahead and purchased the dual core device, all while really having their heart set on some quad core love.
What do you guys think? Unfair, or better late than never?
Let us know what you think in the comments below!
Picture credits: cdn-static.cnet.co.uk