Quad Drawer tested: Quick access for your apps
Authored by:
Nico Heister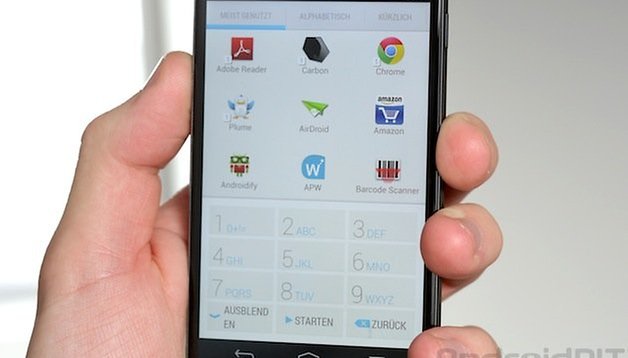 If you're got a countless number of apps on your device, sometimes it isn't as easy to find the right one when you need it. A new app called Quad Drawer has attempted to tackle this problem for quick access without replacing your current launcher.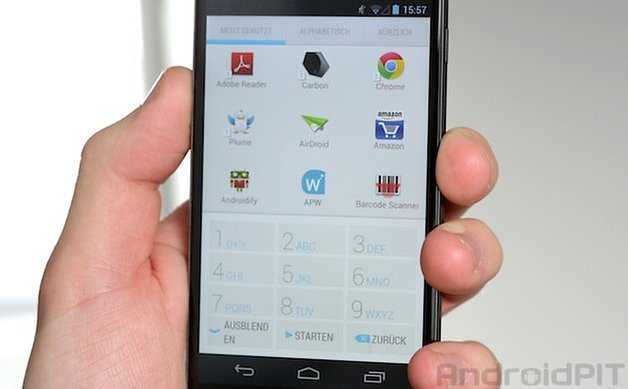 Structure
After you start Quad Drawer for the first time, you will be presented with a list of all your installed apps. There are several sorting functions, which can be enabled and disabled quite easily. By default, the apps are sorted by "Most Used", but can also be sorted in an alphabetical manner as well.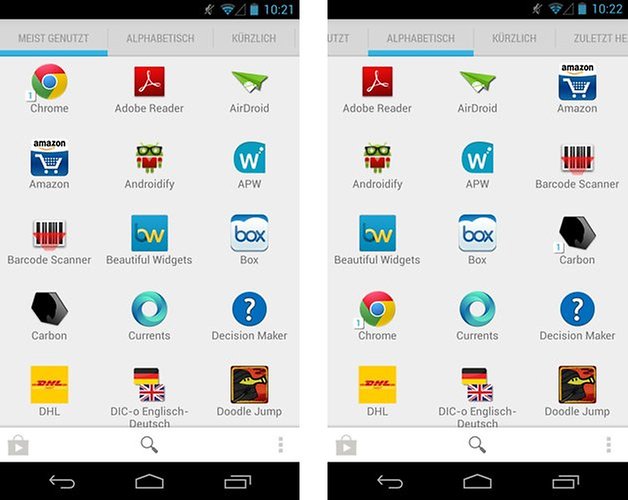 Smart App Prediction
The focus of Quad Drawer is done by using T9 predictive text (yup, the T9 from the cellphones of yore). The keys from 1 to 9 are used for writing texts, but is done quite smoothly with a good predict function for the desired applications. Furthermore, you don't even need to write the full app name for the prediction to work.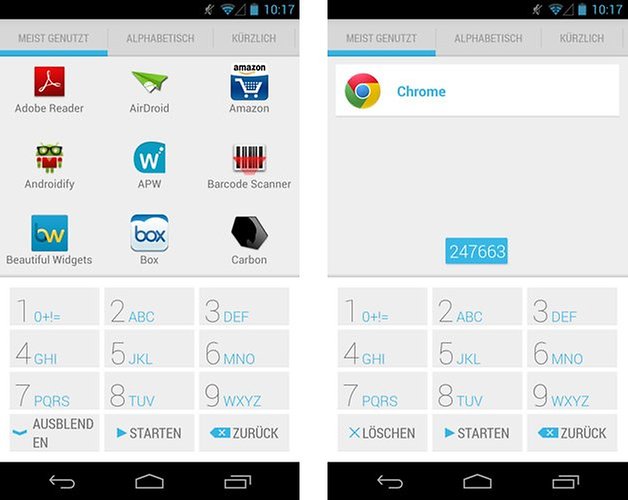 To launch the app that you've searched for, just tap on the app itself or press the "Start" button that is a part of the predictive keyboard (right in the middle). Best of all, if you're not a huge fan of the keyboard as it is, you can head into the settings and choose the regular Android keyboard.
Tons of options
Quad Drawer can be configured quite easily to fit your wants and needs. As mentioned above, you can configure the way that apps are displayed and what type of keyboard you can use. In the settings, you also have the choice between using a dark or light design. You can even show the number of times you've launched an app, which is shown within Quad Drawer (this applies only to apps that have been launched from within Quad Drawer).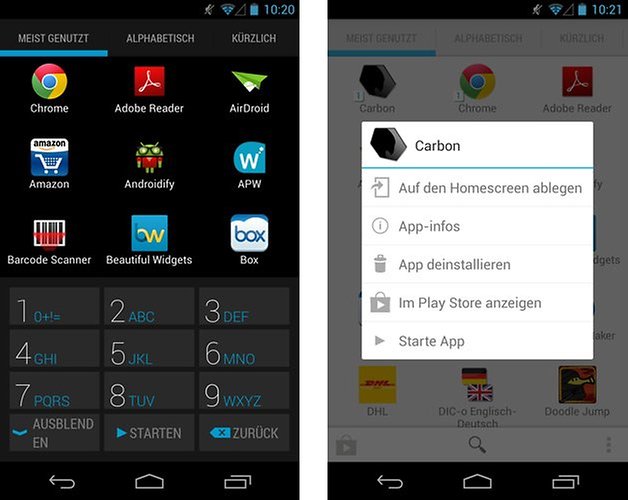 Universal Access
A more practical option is to set a "Floating" icon. After you activate this, you get a nice little icon (similar to Facebook chat heads) that you can move around on your screen. This icon provides quick access to Quad Drawer which can be accessed everywhere, even from within other apps.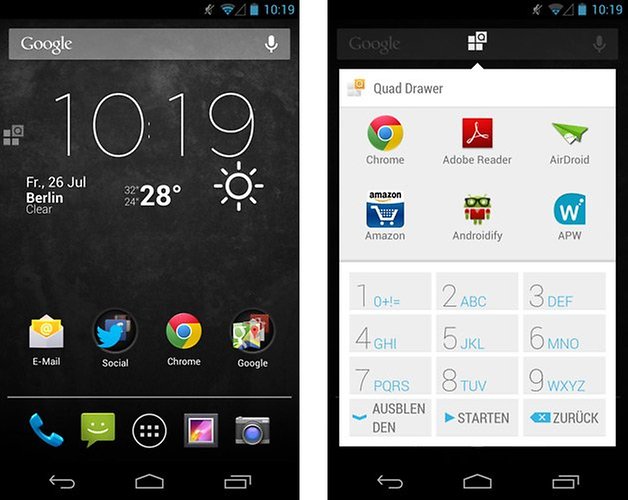 Conclusion
The idea behind Quad Drawer is ingeniously simple. Thanks to the simple design and a very precise prediction function, you can easily find and launch apps in a flash. This is especially great for people who have a ton of apps on their device and have trouble finding the app that they want to use.
Quad Drawer is available from $0.99 in the Google Play Store. A great price for the functions that this app provides.